Shared Office Spaces: The Complete Guide
A collaborative environment with a thriving community. But is a Shared Office Space right for you and your team?
What is a shared office space?
Whether you're launching a new small business with your best mate or need more space for your business after hiring great talent, a shared office space is great for your team's internal collaboration and communication.
With a healthy mix of seclusion and the option to step out into the collaborative coworking space and mingle, shared office spaces provide an exclusive incubation space for your team while allowing for the creation of valuable relationships with other businesses.
Benefits of Shared Office Space
24/7 around-the-clock access
Friendly receptionist to welcome your clients
Business-grade unlimited fibre internet connection
Comprehensive range of meeting rooms at all sites
Secure parking included
Inclusive of 5 meeting room credits per month
Minimal set-up costs
Optional additional services available
Fully furnished, lockable and move-in ready space
Connection of landlines
With small shared offices for two right through to large shared offices for 50, we provide spaces that work for you now and can grow to suit your needs as you continue to succeed.
Shared office spaces are perfect for businesses that find working across several permanent desks, spread out over a floor, too difficult and disjointed in the transfer of ideas.
Team communication can be hard when the team isn't all together, so Waterman allows flexibility in your work environment so that you can transfer easily into bigger workspaces.
In addition to all the above, your shared office space will have high speed internet, phone connection, desks and chairs for your team, access to the communal bathrooms, kitchen and recreational spaces, plus the benefit of having your shared office cleaned so that you always walk into work to a presentable workspace!
Is a shared office space right for me?
Here's some of the possible reasons why a shared office could be right for you.
You are looking for a professional workspace to meet clients and hold team meetings.
You've just started to hire and your team are crowded around your dedicated desk.
You've hired staff and being spread out over numerous desks hinders communication.
Paying for multiple desks outweighs one shared office.
You may work for a large corporate company and find yourself in need of a satellite office space.
These are just a few examples of people who will benefit from a shared office space.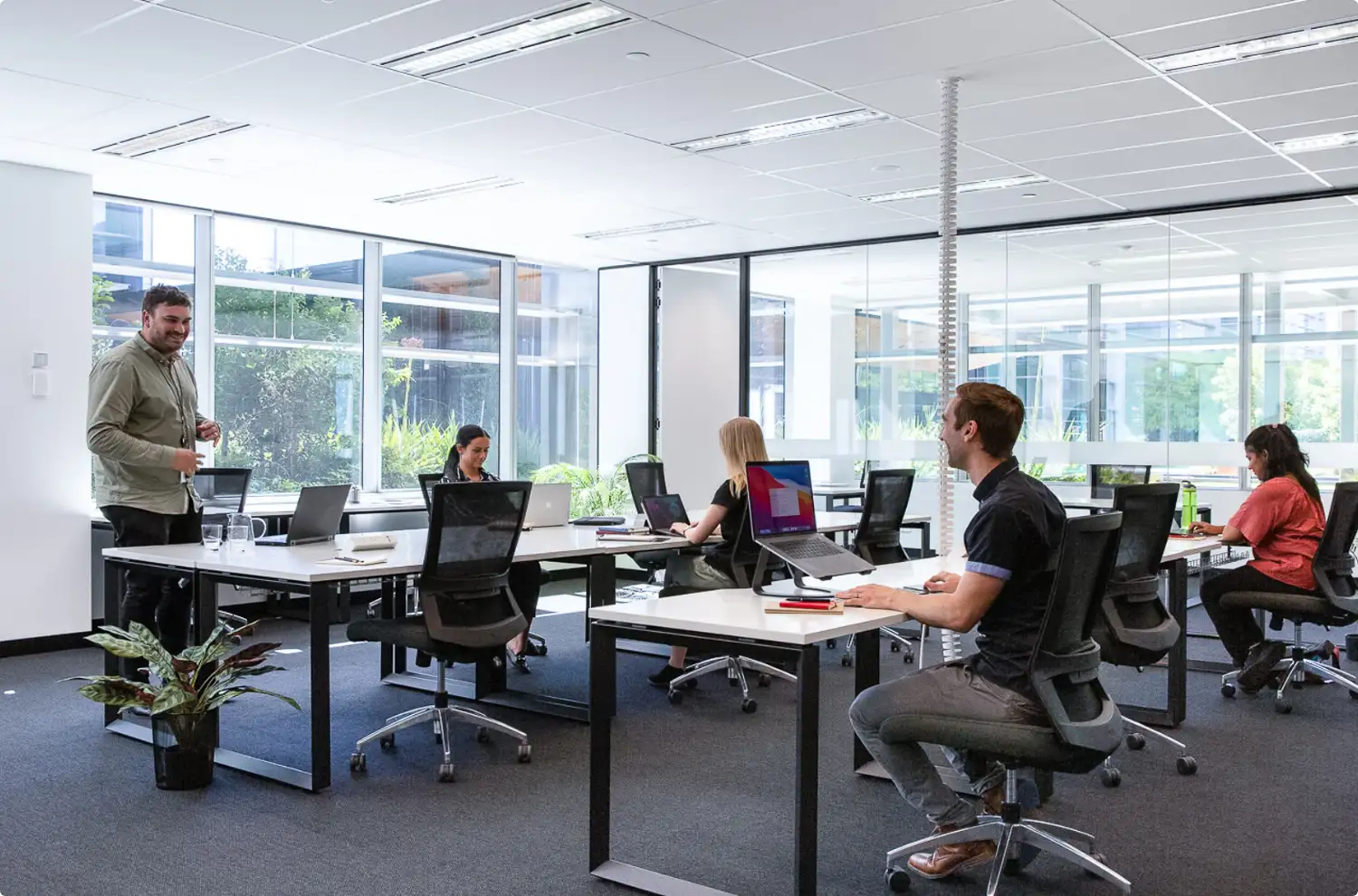 A serviced office is a workspace with the essentials included within one monthly bill.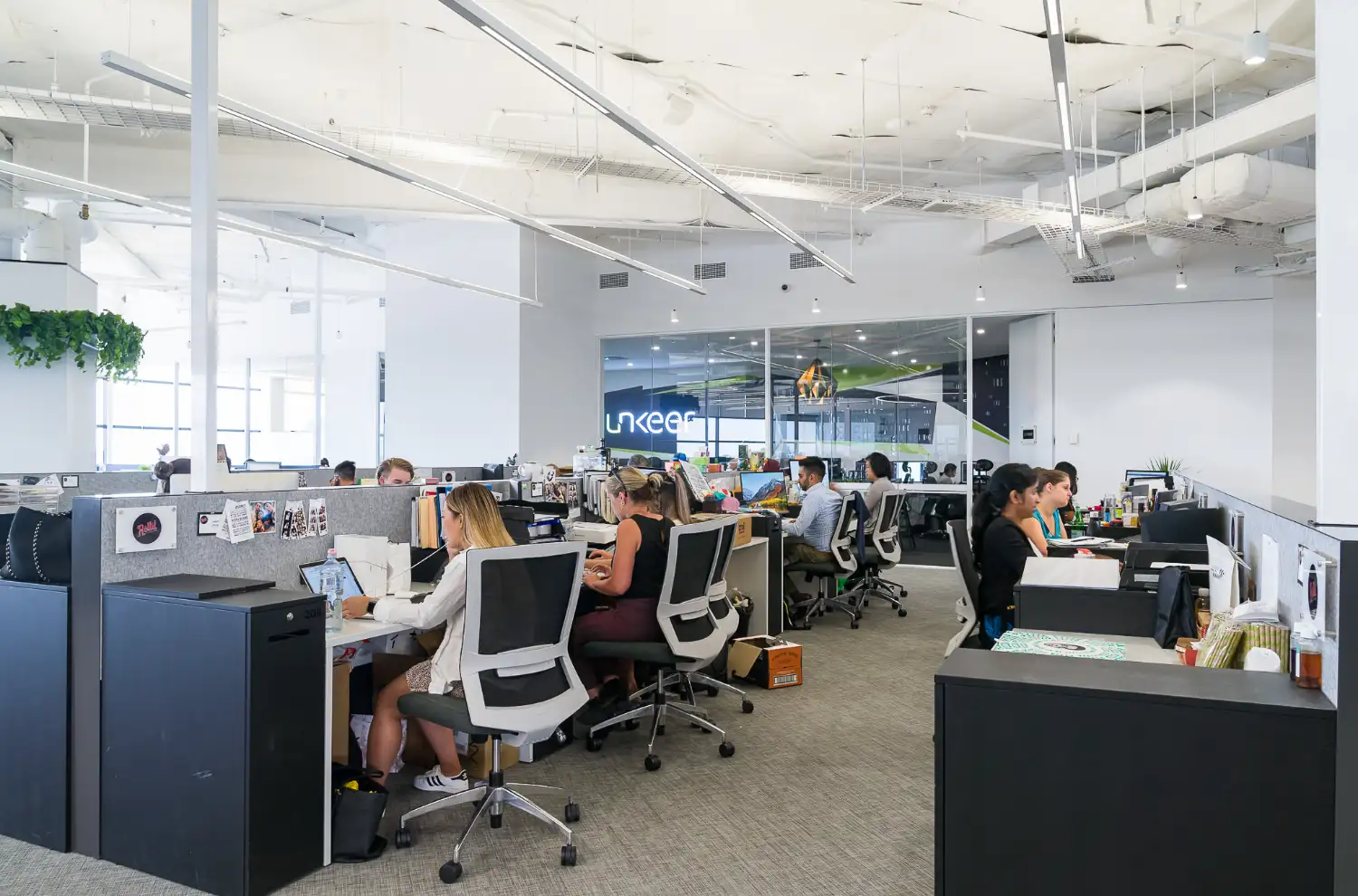 A collaborative environment with a thriving community. But is a Shared Office Space right for you and your team?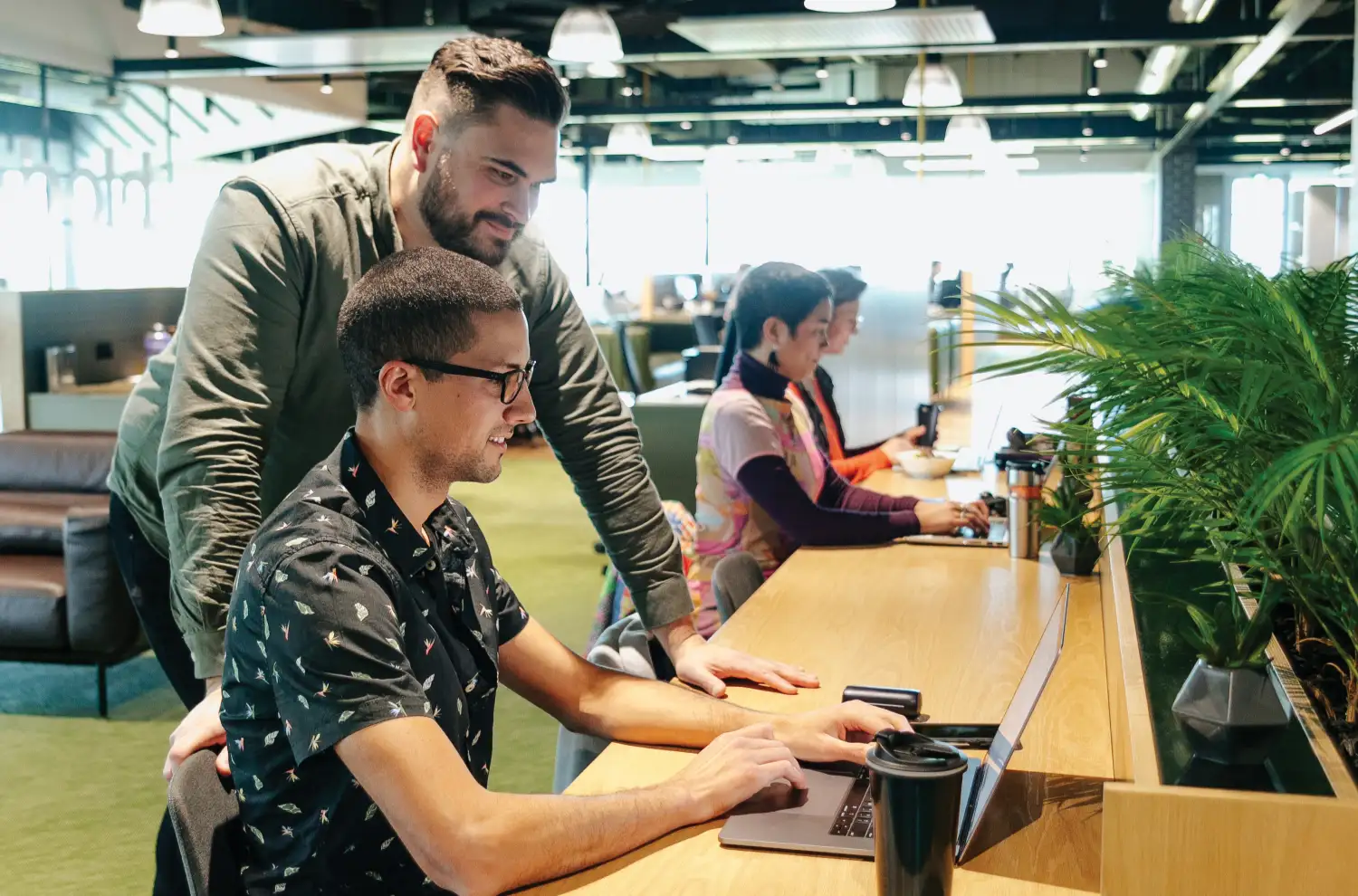 Tired of working out of your local cafe? Then Hot-Desking maybe be the right option for you.