Hot-desking: The Complete Guide
What is Hot-desking and is it right for you?
Providing the ultimate flexible working environment, hot desking is designed for people who are seeking a productive workspace but don't require a Dedicated Desk on a full-time basis.
Work in vibrant breakout spaces designed to enhance productivity, encourage the incubation of new ideas and facilitate a work-life balance.
With diverse business lounges, no two work days need to be the same. Remove the isolation, join the community and be inspired in an environment where collaboration flourishes.
Our coworking spaces are key to our culture of community. You never know where your next innovative concept or awe-inspiring business idea will come from – it might even come from the person sitting next to you.
Benefits of a Hot Desking
Networking opportunities 
Private meeting rooms
Efficient printing facilities
High Speed internet
Cafes onsite or nearby
If a business hasn't taken off quite enough to require full-time attention, there's no need to get caught up in the costs of a Private Office or Full-time Coworking Membership. Sign up for the Waterman Coworking Membership to work at your own pace and in your own way from any of our stunning business lounges.
Spaces include:
bustling incubator spaces
green-heavy rainforest rooms
outdoor courtyards
ergonomic seating 
couch seating
private meeting rooms
You're guaranteed to find a place you can feel comfortable working in. Not to mention, you can change the business lounge you hot desk from every day until you find the space that works best for you.
As a Waterman Member, you still take advantage of all our amenities, high speed internet, access to meeting rooms and friendly staff. More than anything, though, you're in the company of many other great business minds.
All potential clients and advocates of your product as well as service givers if you're ever looking for something you need, too.
This is the most alluring part of having a Waterman Membership. Some small business owners begin by hot desking in our business lounges, then grow within their coworking space mostly off the leads they generate from other coworkers!
Is a hot desking right for me?
Here are some of the possible reasons why hot desking could be right for you.
Travel-heavy business where you're not sitting at a desk often but need a base of operations?
Need a place clients can meet you where you can choose the location based on the client?
Managing a start-up but haven't got the capital for a private office yet?
Simply enjoy working around strangers and networking?
These are just some examples of people who would love a hot desk space and could utilise one to its fullest potential.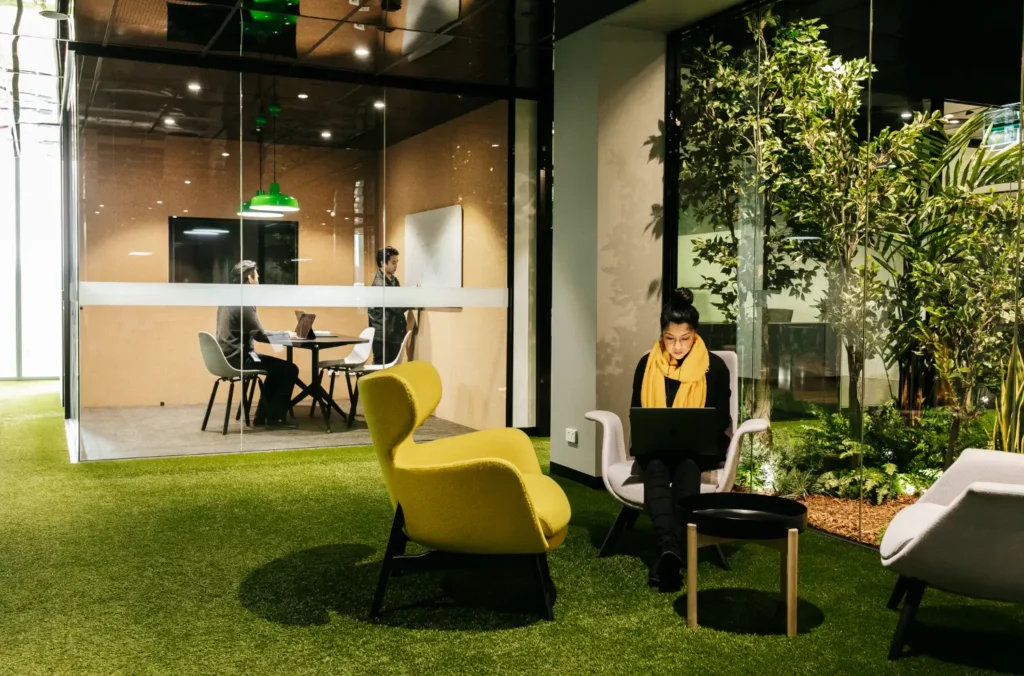 Although we're very proud of our stunningly designed workspaces, it's our community at Waterman Workspaces that sets us apart.
We have designated Community Managers who are responsible for ensuring that you have the best possible experience during your hours at Waterman. It's their job to get to know you, create unforgettable events, and bring you together with other small business owners.
We're not in this game for the buildings. We do what we do because we love small business, and we're committed to helping them succeed by connecting people to build strong communities. Let us be the spark that ignites your next amazing business collaboration. You never know where it might take you.
Why is hot desking so transformative?
Because we're better together.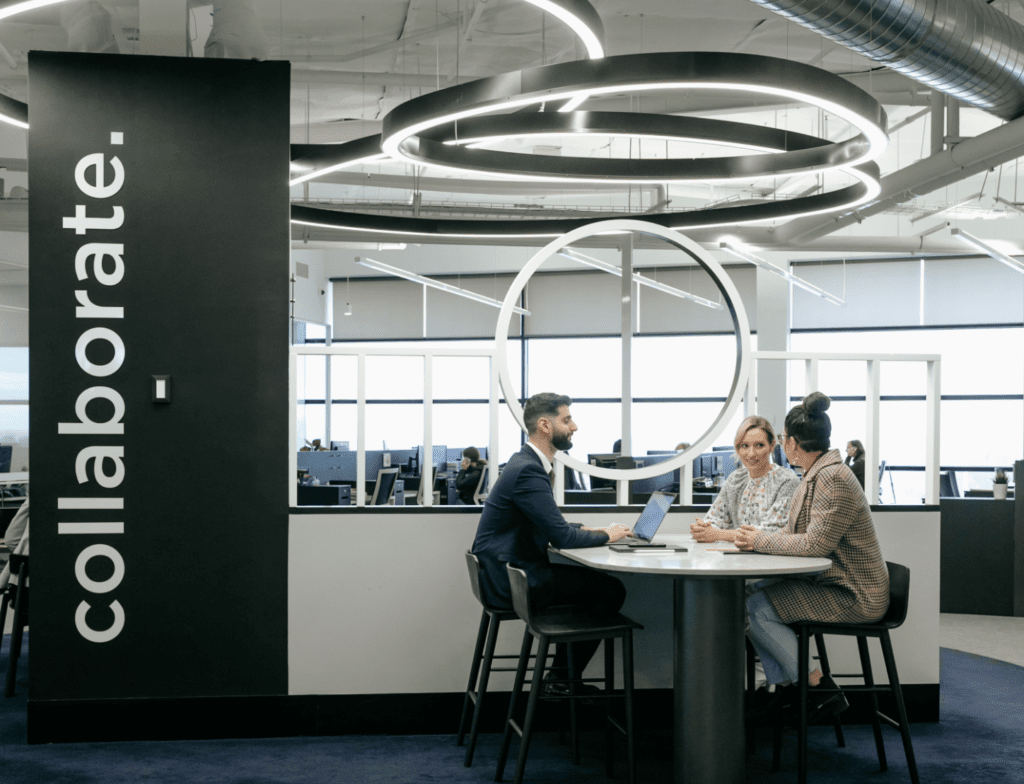 Hot Desking Options for a team
For those who require a flexible workspace option for a team, discover the Waterman team membership or part time office offers. Designed for businesses that desire month to month payment terms, the freedom to work from any Waterman centre and all of office amenities as a plug and play option without the long term commitment. 
Team Memberships and Part time offices come with:
24/7 access to all Waterman centres
Monthly credit allowance for meeting room and day office hire
Virtual mail and reception services 
Affordable printing PAYG rates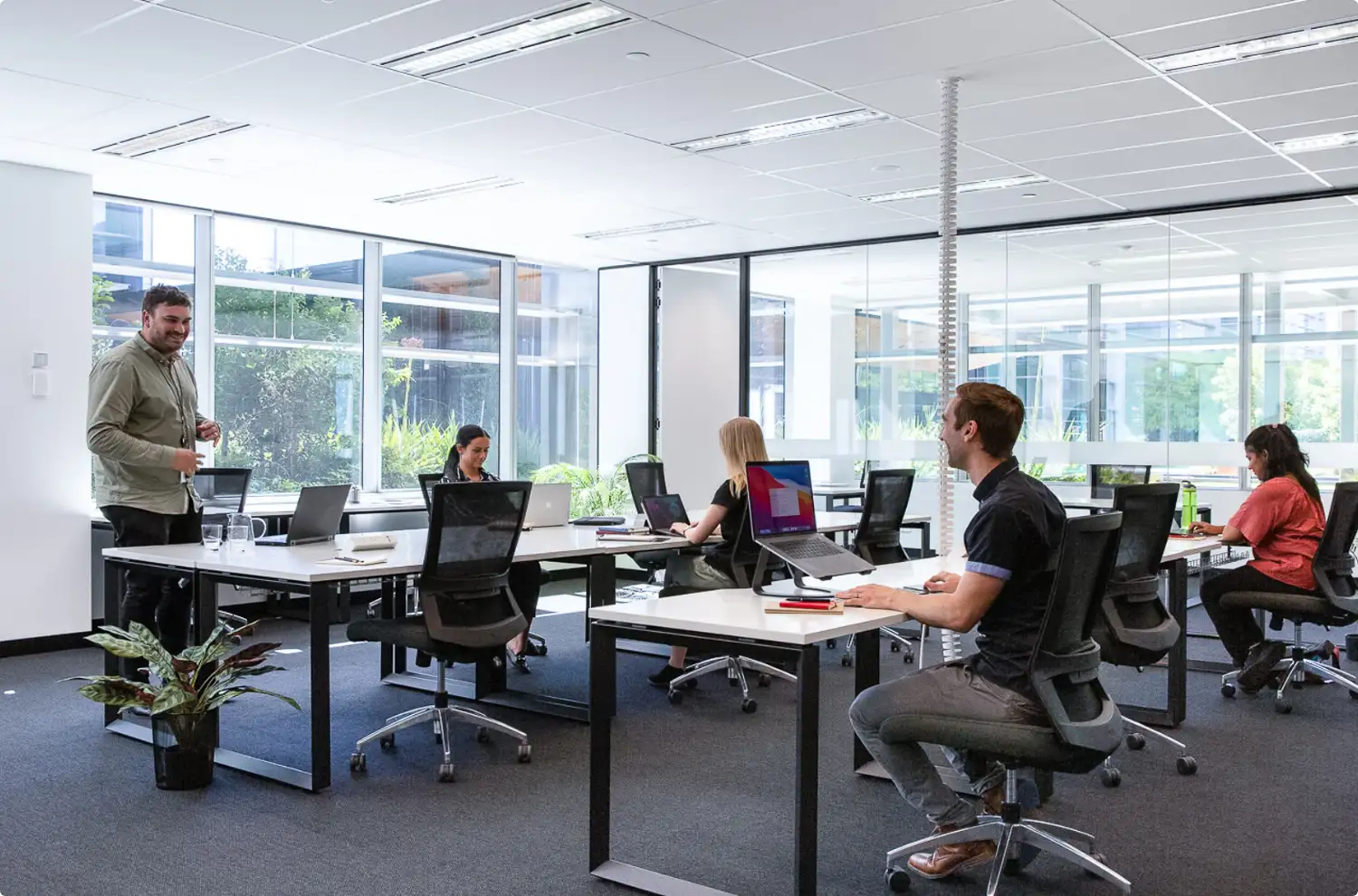 A serviced office is a workspace with the essentials included within one monthly bill.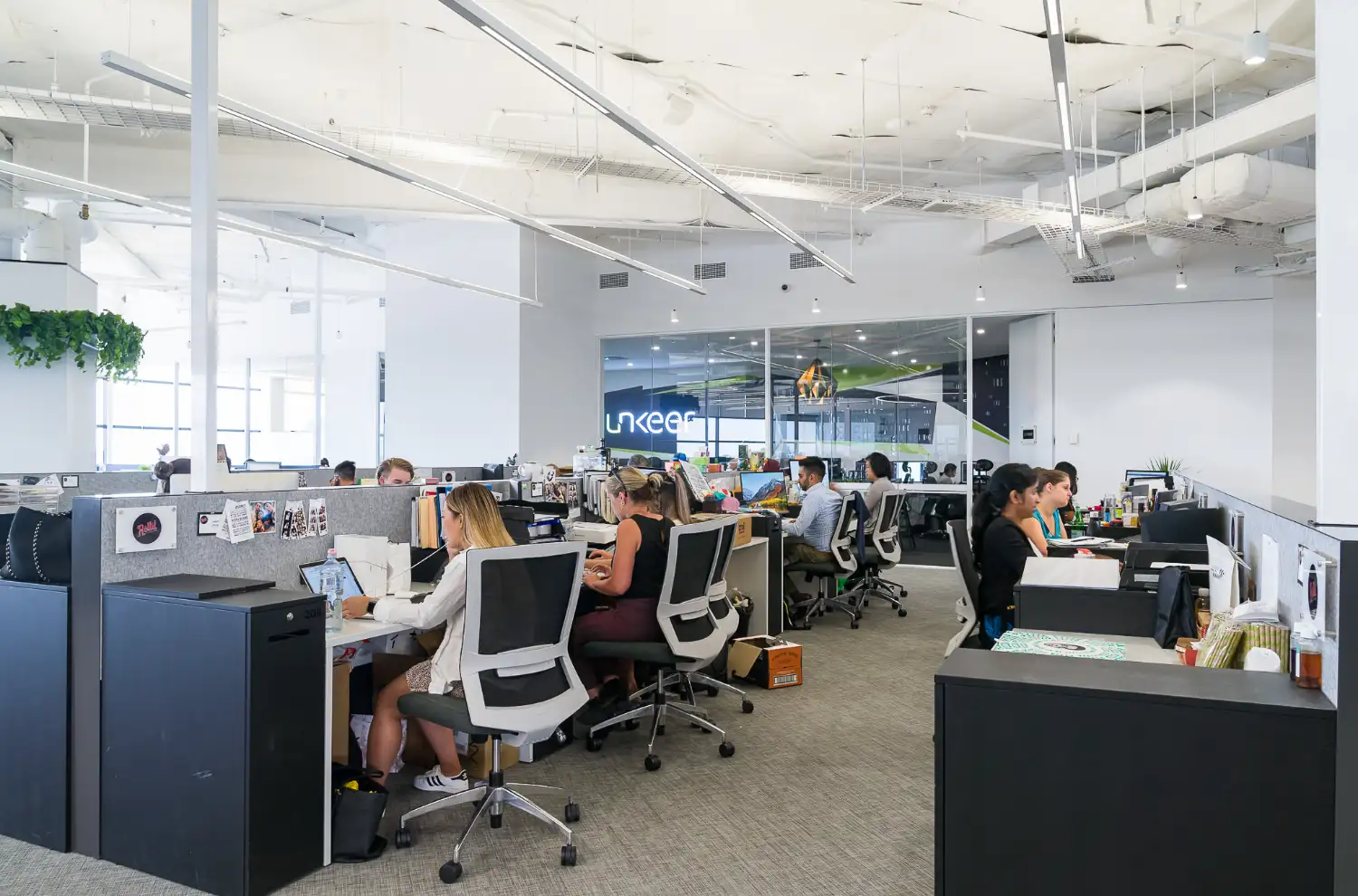 A collaborative environment with a thriving community. But is a Shared Office Space right for you and your team?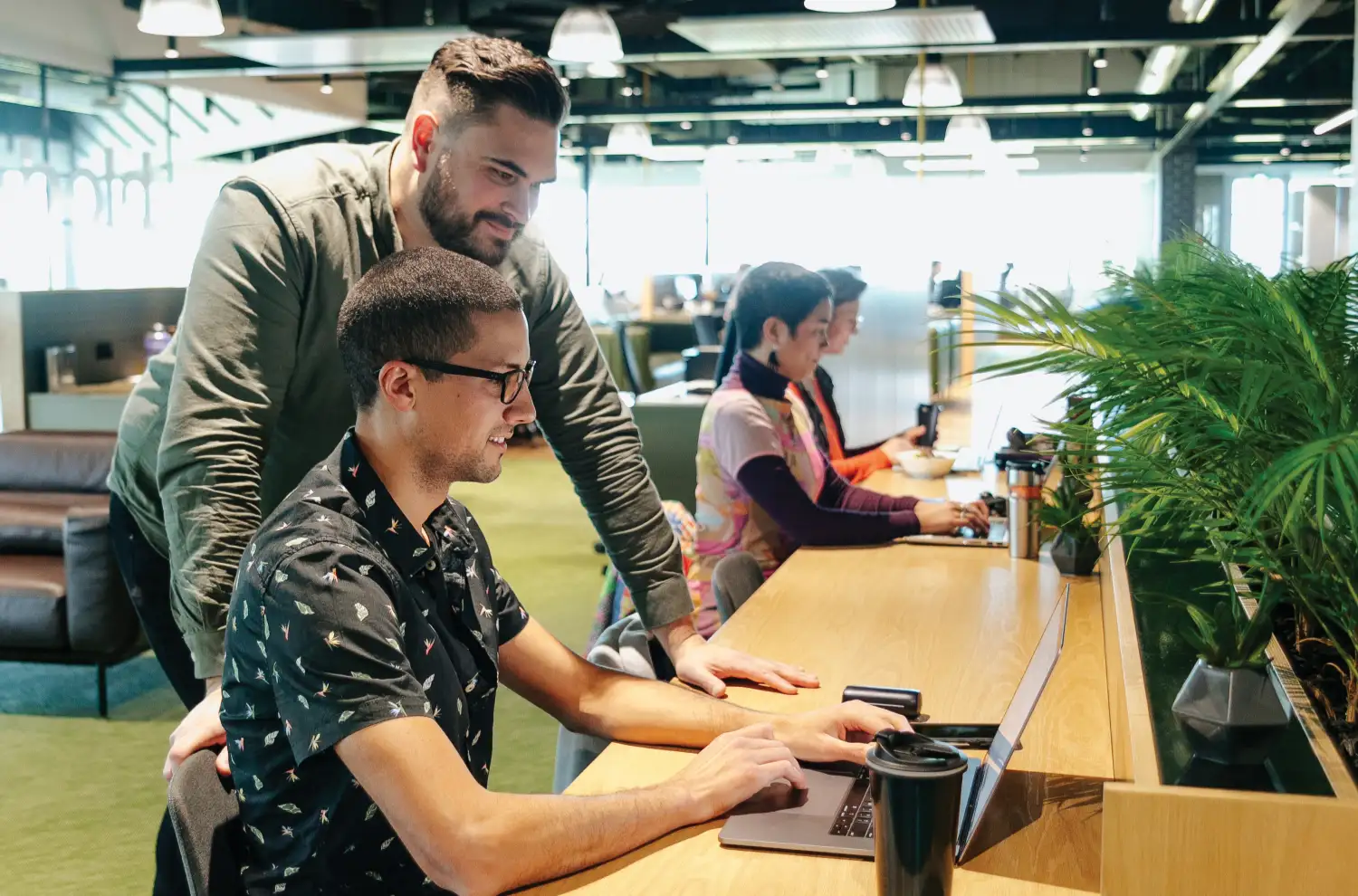 Tired of working out of your local cafe? Then Hot-Desking maybe be the right option for you.