Turbocharge your business with access to exclusive discounts and partner offers, available for all Waterman Members.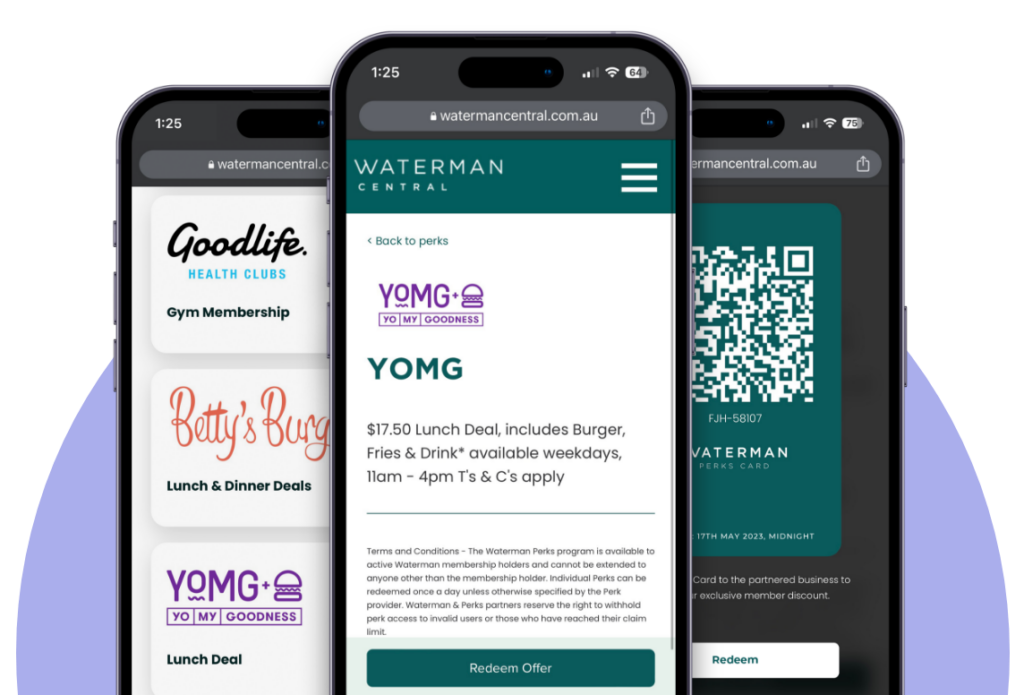 Simply fill out the form and we'll be in touch.
Our friendly sales team will review your offer and let you know if your business applies for the Waterman Perks Program.
Boost your business with Waterman Perks
Partnering with local business to go further together and enrich the lives of our members.
Frequently asked questions
How do I select a workspace option to fit the needs of my business?
For many individuals, small teams or businesses, the idea of selecting a coworking space or a serviced office can seem quite daunting.
To assist in this process we recommend reviewing our office space or membership options for your business determine what option would best suit the current needs of your business.
Alternatively, our team of leasing specialists are always happy to help, reach out to the team or book in a free tour of Waterman.
Can I upgrade my workspace as my business needs grow?
We love seeing our members flourish at Waterman and our team can work alongside you to deliver an appropriate workspace as your business needs change and evolve.
What are your payment terms?
Billing for all our products operates on a monthly direct debit system. This account is established once you commence your agreement with us.
What is the difference between a Waterman workspace and a commercial lease?
Unlike a commercial lease, a Waterman workspace comes with essential amenities and services such as communal kitchens, lounges, meeting rooms, reception services, utilities, internet, cleaning and much more included within one neat monthly bill.
In a commercial environment, these amenities and services are your responsibility to establish and maintain yourself.
Think of Waterman as a 'turn-key' option, where the hassle of maintaining an office is removed, allowing you to get back to running your business faster.
Can I work from other Waterman centres other than my home location?
Can I take a tour of the centres?
Our team would love to show you around our centres and discuss the best workspace options to suit your business.
Contact our team if you have any questions or book in a tour at your preferred centre.