Looking for a workspace to suit your needs?
Try our free online Workspace Builder!
Your new office, rent-free
Modern office spaces for every kind of business.
Work from your very own enclosed private office space inside our vibrant business centres. Gain access to kitchens, bathrooms, meeting rooms and lounge space at all centres, included with every private office suite.
Premium office suites in world-class centres to accomodate teams of all sizes.
One monthly bill — all inclusive
A private office suite in a Waterman centre means one monthly bill that covers all your office-related costs, so even the little things are taken care of.
What's included with your private office
Waterman Private Office vs Commercial Office
A private office at Waterman is a workspace only, meaning you can take a smaller office than a typical commercial lease. You'll still have access to the great amenities outside your office at a fraction of what it usually costs.
Example Scenario
7 Person Office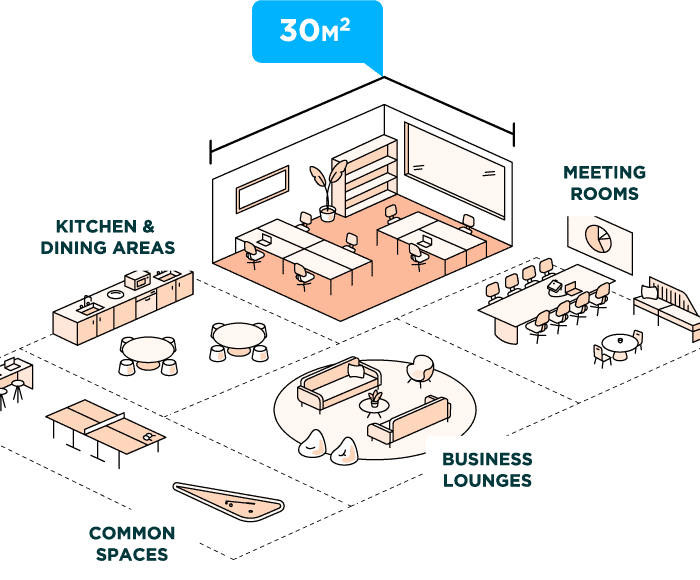 | | |
| --- | --- |
| Initial Capital Outlay | $15,740 |
| + Ongoing | $4,938/mo |
Example Scenario
7 Person Office
| | |
| --- | --- |
| Initial Capital Outlay | $187,000 |
| + Ongoing | $5,321/mo |
When your clients visit your office at one of our locations, they will be immediately impressed by our reception areas, where they will also be greeted by our wonderful and friendly service staff members.
Enterprise-grade technology that supports your businesss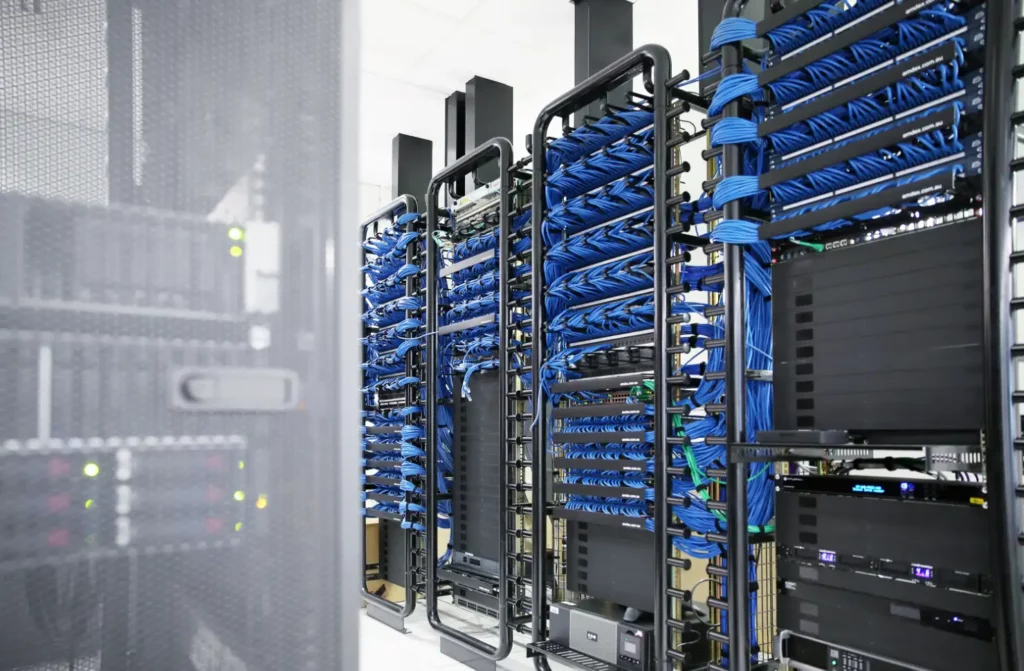 Plug and play with our high-speed internet.
Technology is great, when it works! That's why we've made getting your business connected to our world class 1000/1000Mbps network simple.
We'll take care of the messy wires.
Router, switches, ports and servers, the list goes on! You didn't get into business to manage your own network so we've included the management of the hardware and services with every private office.
A reliable network with backups in place.
Our tech support team work around the clock to ensure that we have cutting-edge online functionality and several layers of preventative measures to ensure the quality of our internet access remains constant.
A safe and secure workplace
Our 24/7 access pass system only allows other Waterman members into the centre, giving you the peace of mind you need to focus on your business. Additionally, a lockable private office allows you to keep your equipments and documents secure.
From small office suites to enterprise scale — we cater for all teams
No matter the size of your business, we have an office suite to suit your individual needs, from a small three person office, to large enterprise-level suites for thirty staff. As your business grows, we can accomodate your needs to suit your team.
Bundoora, Suite 10 $4,888/mo
A great chance to join our Bundoora community, in a spacious 27 square metre, 7 person private suite. Natural light fills the space, with easy access to the kitchen and break out areas so you can enjoy the amenity and facilities a flexible workspace offers. Convenient shopping centre parking and internal access to supermarkets and specialty stores.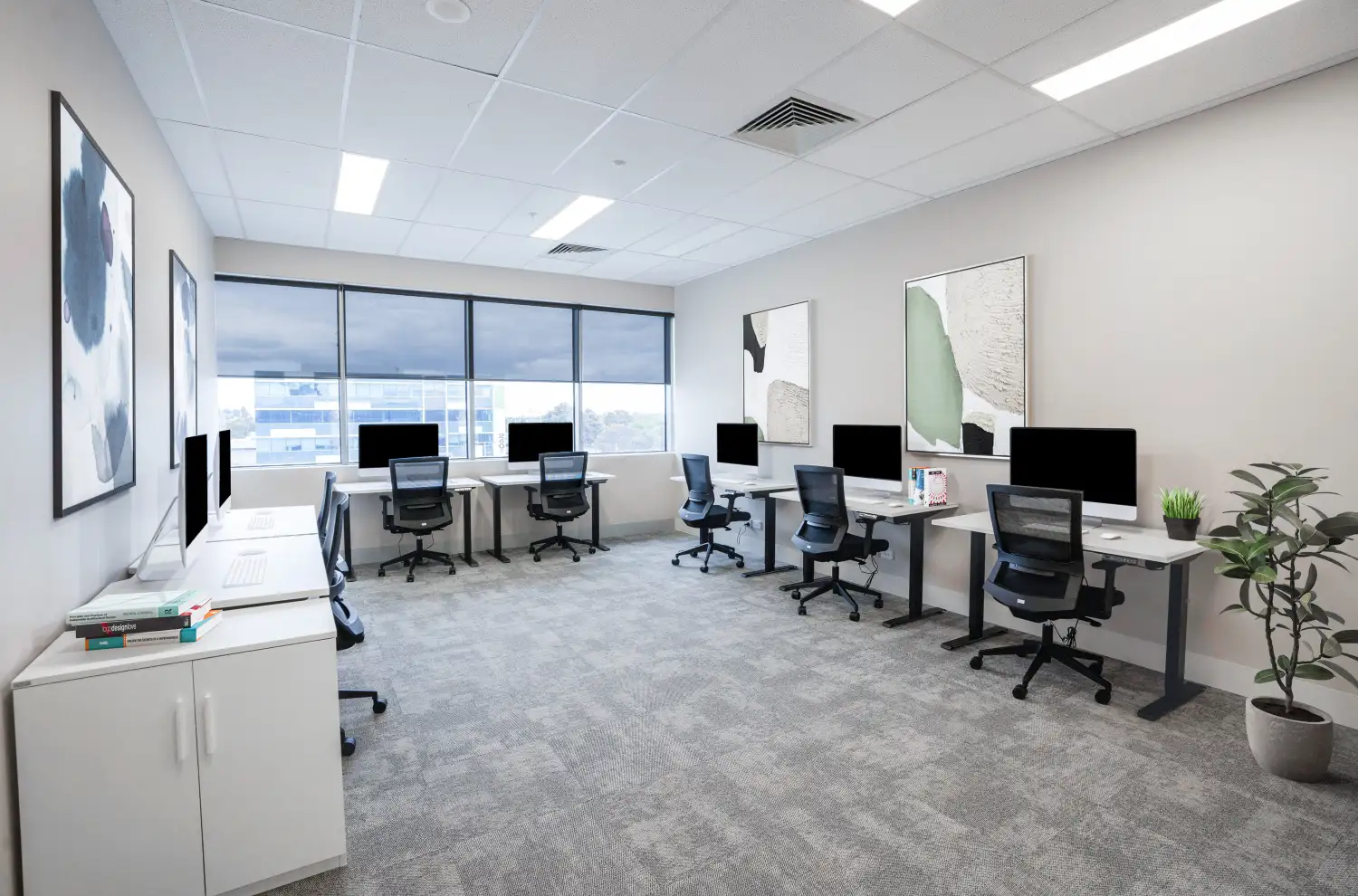 * Sample office image shown for illustrative purposes only
Office suites right across Melbourne
You have the luxury of choosing an office suite that's closer to where your team lives, or to the inner of Melbourne CBD. Take comfort in knowing that Waterman are rapidly expanding our centres to cover the entire Melbourne Metropolitan region. Keep an eye out for a Waterman centre near you.
View Centre Virtual Tours
Meeting room bookings made easy
Book your next meeting room in less than two minutes with Waterman Central. Your online directory and room booking system where you'll find over 80 bookable spaces across all Waterman sites.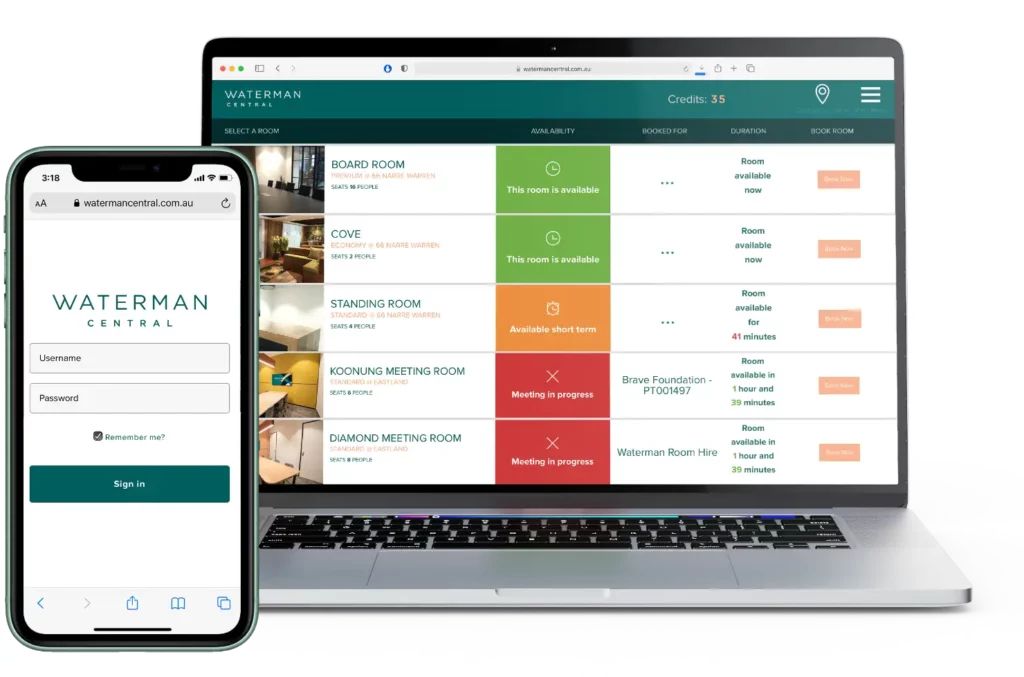 You'll be in good company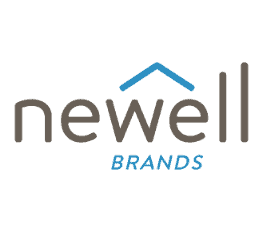 Hear from Brave Foundation CEO, Jill Roche, on her experience with moving into a private office at Waterman Eastland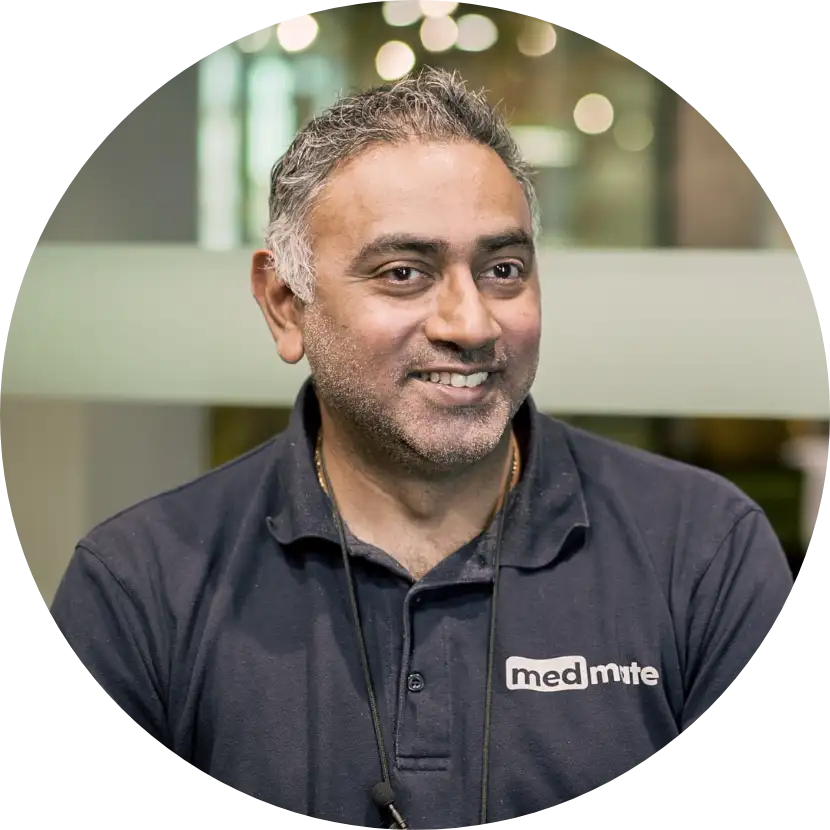 CTO & Co-Founder, Medmate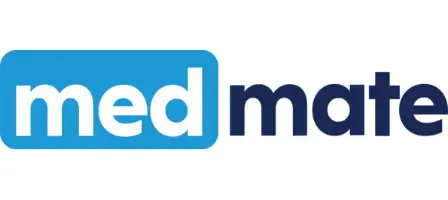 Frequently Asked Questions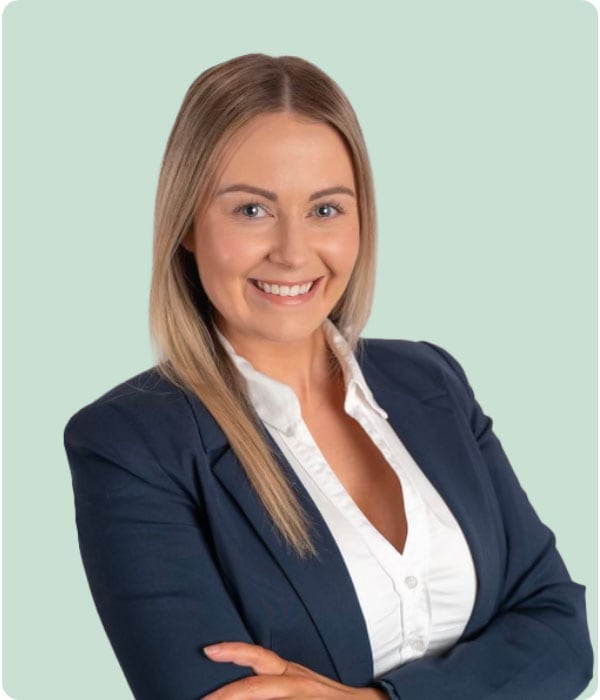 Lauren Jbeily
Project Leasing Manager
Available: Mon-Fri, 9am-5pm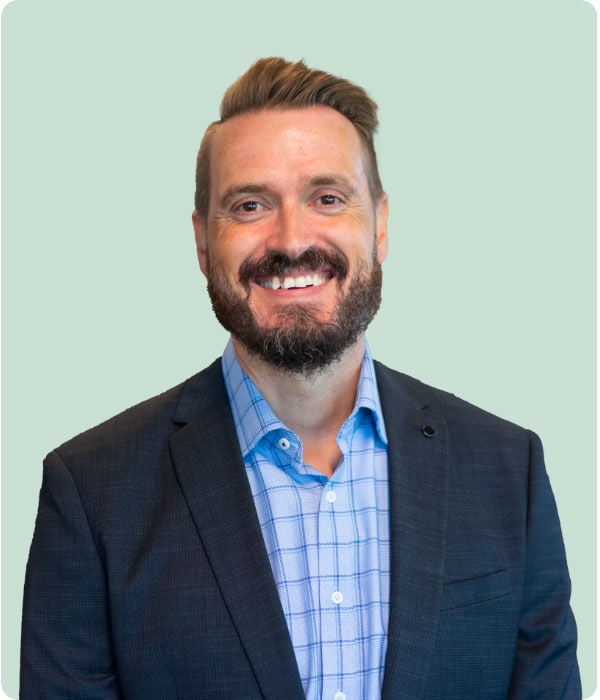 Enquire about a Private Office at Waterman