Versatile commercial office solutions for large teams and corporate businesses in Melbourne.
Turnkey or fully customisable large office solutions
Seamlessly blend productivity, unmatched comfort, and contemporary style. Whether you opt for our spacious, ready-to-move-in offices or prefer a tailor-made workspace that aligns with your unique needs, we've got you covered.
Say goodbye to a conventional commercial office lease along with its extra costs and upfront capital and say hello to the future of flexible workspace.
Why you should work with Waterman Workspaces
Tailored Spaces for Your Growing Team
Provide your ever-changing team with the ideal workspace that fosters creativity and productivity — every inch of your workspace is designed to meet your specific needs.
Unrivalled Location
Our network of flexible workspaces grant your team effortless access to vibrant neighbourhoods, top-notch amenities, and an array of dining and entertainment options.
Exceptional Amenities
From high-speed internet and advanced IT infrastructure to comfortable breakout areas and on-site support staff, every detail is meticulously designed to elevate your team's performance.
Networking Opportunities
As part of our community, you'll be surrounded by like-minded professionals from diverse industries. Our coworking spaces provide ample opportunities to collaborate, network, and form meaningful connections, fostering a vibrant ecosystem of success. Along with our weekly events program and a dedicated community manager onsite to ensure your team are integrated and flourishing.
Flexibility and Scalability
We understand that business needs evolve over time. That's why we offer flexible lease terms and scalable solutions. Whether you need to accommodate a growing team, require short-term office space, or temporary swell space, Waterman Workspaces has got you covered.
Expert Support
Our dedicated service and community teams are committed to ensuring a seamless and enjoyable workspace experience for you and your team. From office setup to ongoing maintenance, we're here to support you every step of the way.
Sustainable and Eco-Friendly
Waterman Workspaces is deeply committed to sustainability. Our eco-friendly practices and green initiatives contribute to creating a workspace that aligns with your company's environmental values.
Nurturing Local Business Growth with an Australian Heart
As an Australian-owned and based company, we are committed to contributing to and supporting the local business community. Our commitment to fostering a collaborative, innovative, and supportive work environment reflects our deep connection to the Aussie entrepreneurial spirit and making sure every business and individual has an opportunity for success.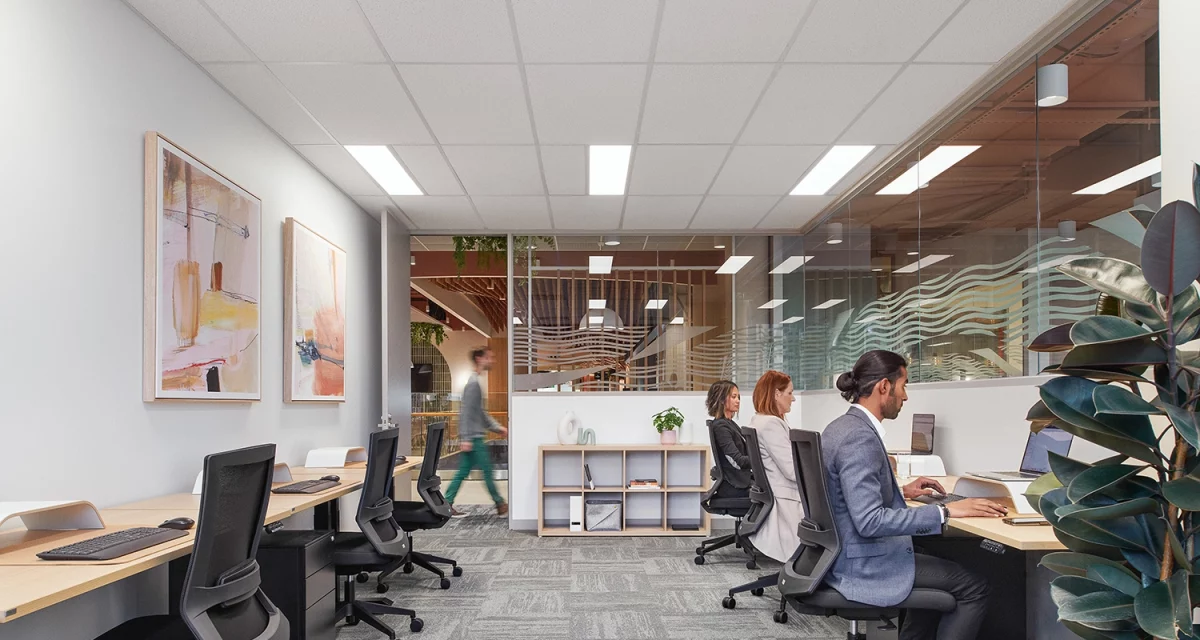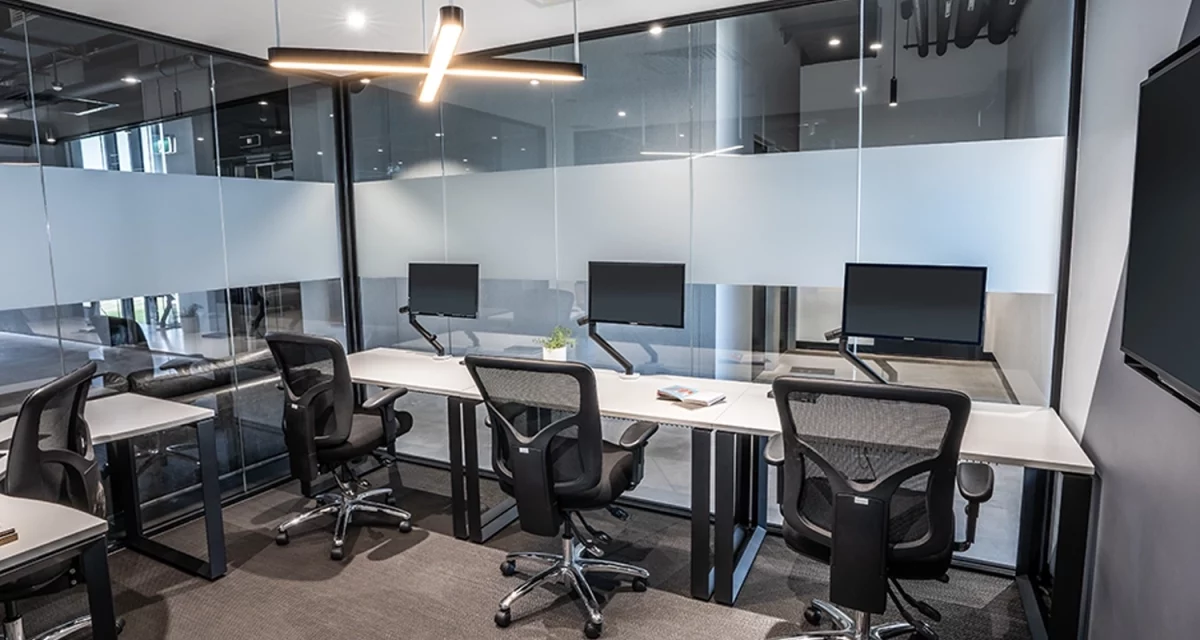 Suitable for a team of up to 20 people, this window-facing office has plenty of natural light, and comes furnished with chairs and desks.
How does it stack up vs a typical commercial office?
30M² Office + 350M² Common Space
Office suites right across Melbourne
You have the luxury of choosing an office suite that's closer to where your team lives, or to the inner of Melbourne CBD. Take comfort in knowing that Waterman are rapidly expanding our centres to cover the entire Melbourne Metropolitan region. Keep an eye out for a Waterman centre near you.
Commercial Office OR Serviced Offices
Discover why flexible workspaces are the way of the future.