Serviced Offices: The Complete Guide
A serviced office is a workspace with the essentials included within one monthly bill. But how does it compare to traditional commercial office space?
Why use a serviced office?
Offices are for established and new business owners who require the permanence of a dedicated desk but have too much stuff to fit on one desk. A dedicated desk, for example, may be too small if you use multiple computer screens, diaries, planners, calendar spreads, forms, print-outs, and so on.
Another important consideration for a business owner is privacy. Lawyers, banks, and financial advisors, for example, may not want to work at a desk where their information is visible to prying eyes. A serviced office provides the necessary security, but all one has to do is swing their office door open and they're in the collaborative coworking space. It combines the best of both worlds.
Those who have looked for office space in the past may have noticed that most commercial office spaces provide little more than the paint on the walls and the floor beneath your feet. So the price appears to be attractive, but it isn't when you factor in business phone and internet bundles, a sturdy desk, a swivel chair (every credible business has one), and so on.
After that, you'll need to figure out where the nearest coffee shop is, if there's a communal kitchen and bathroom (if there is one), and so on. After you finish the laundry, you'll either have to keep the place clean yourself, wasting valuable work time, or pay someone else to do it for you.
It's all very inconvenient and ends up being far more expensive than anticipated. A well-serviced office can alleviate a lot of that pain by providing the necessities while you bring the technology. This allows you to be operational faster, which means less downtime for your company!
Benefits of a Services Office
24/7 around-the-clock access
Friendly receptionist to welcome your clients
Business-grade unlimited fibre internet connection
Comprehensive range of meeting rooms at all sites
Secure parking included
Minimal set-up costs
Optional additional services available
Fully furnished, lockable and move-in ready space
Is a serviced office right for me?
If you've been looking for a place your business can call home for too long and your total expenses are getting messy between rent, phone, internet and your personal expenses, then maybe a fully serviced office is more your speed.
At Waterman, besides the aforementioned benefits, you'll also have:
Access to our Community Managers who exist to help you settle in, meet neighbouring tenants and introduce you to contacts you might need in your business.
Access to networking events aimed at strengthening the business community and encouraging collaboration.
Access to communal kitchen, bathrooms, recreational areas and outdoor spaces.
And this is just to name a few.
Serviced offices are also great for those who are moving their business out of home and are used to their own space. That can be a tough adjustment to just hop straight into an open pool of people when peace and quiet is something you're used to.
A serviced office offers the best of both those worlds.
Why a serviced office at Waterman?
We've already said it's our community at Waterman Workspaces that sets us apart.
You spend half, if not, most of your day at work and our designated Community Managers are responsible for ensuring that you have the best possible experience during your hours at Waterman. It's their job to know you and your business, then bring you together with other small business owners that you could potentially collaborate and succeed with.
Our centres are spectacular and they are part of the vision, but we're not just in this game for the brick and mortar. We do what we do because we love small business, and we're committed to helping them succeed by connecting people to build strong communities while providing the best support. You never know where your next collaborative project can take you until you try, so let Waterman fan that flame.
Why are our serviced offices the best for business?
Because we're better together.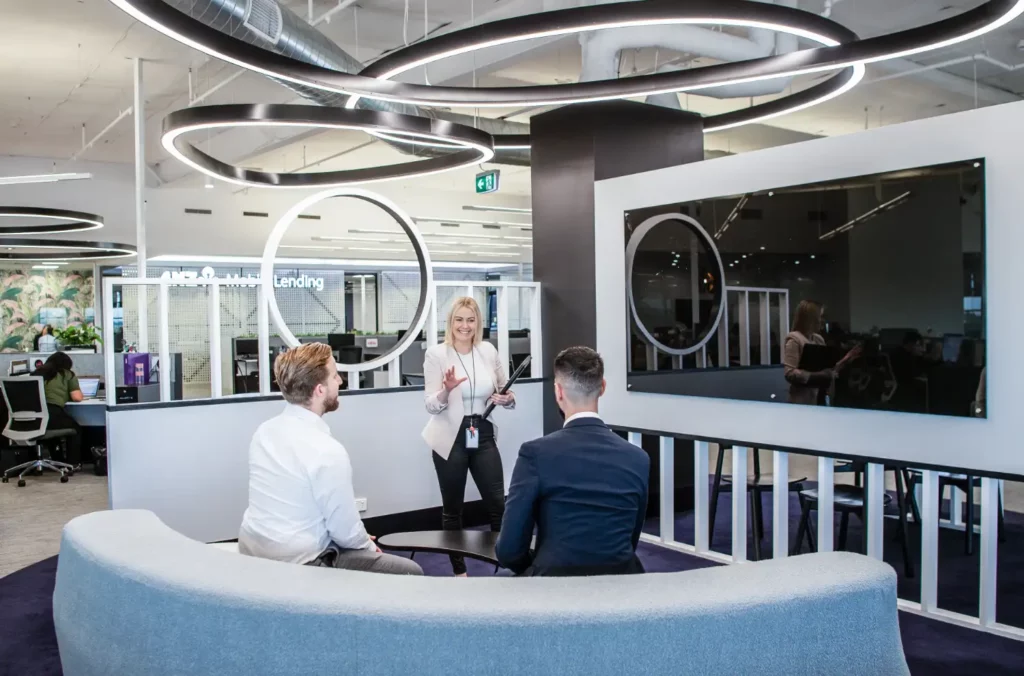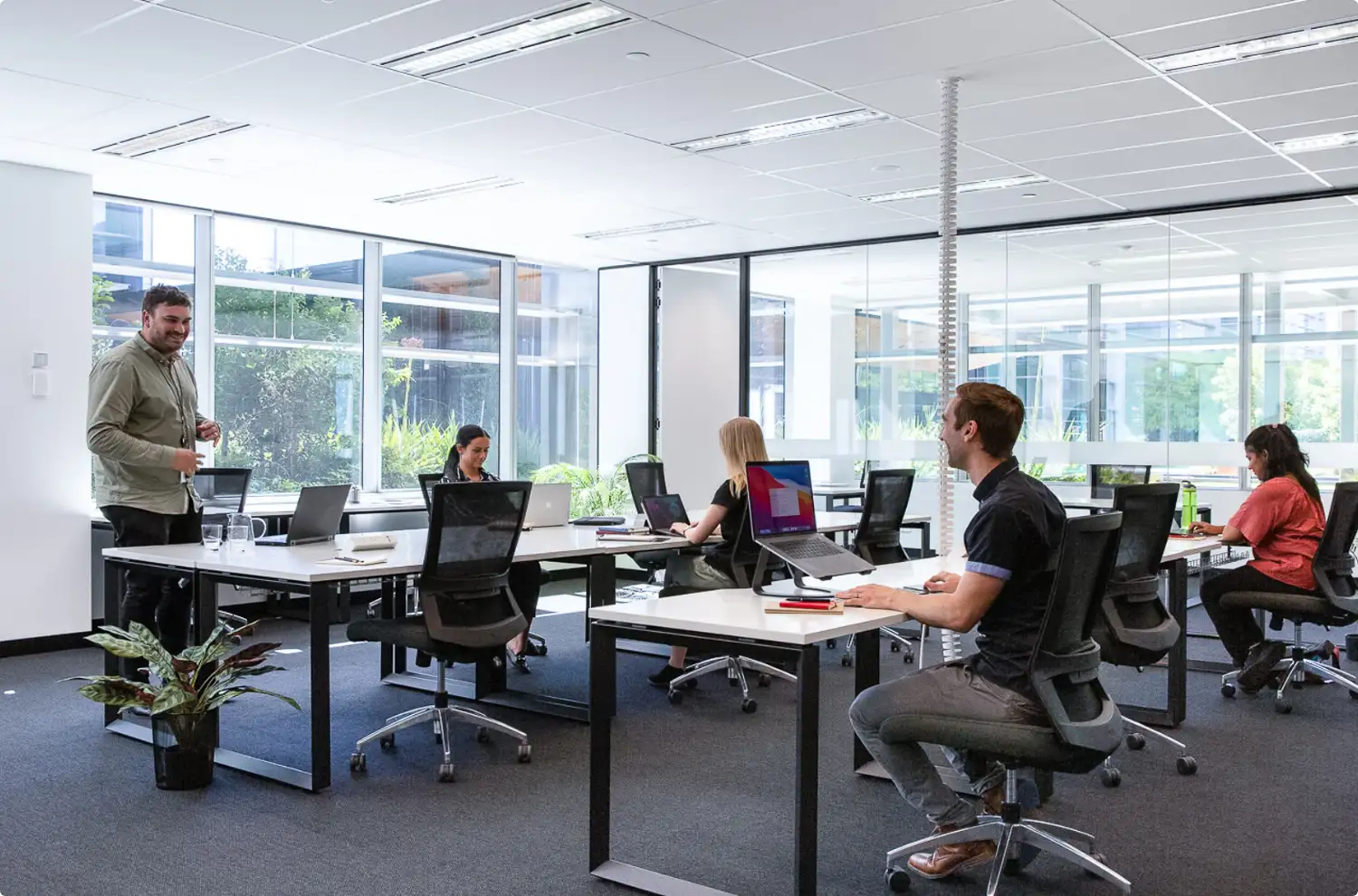 A serviced office is a workspace with the essentials included within one monthly bill.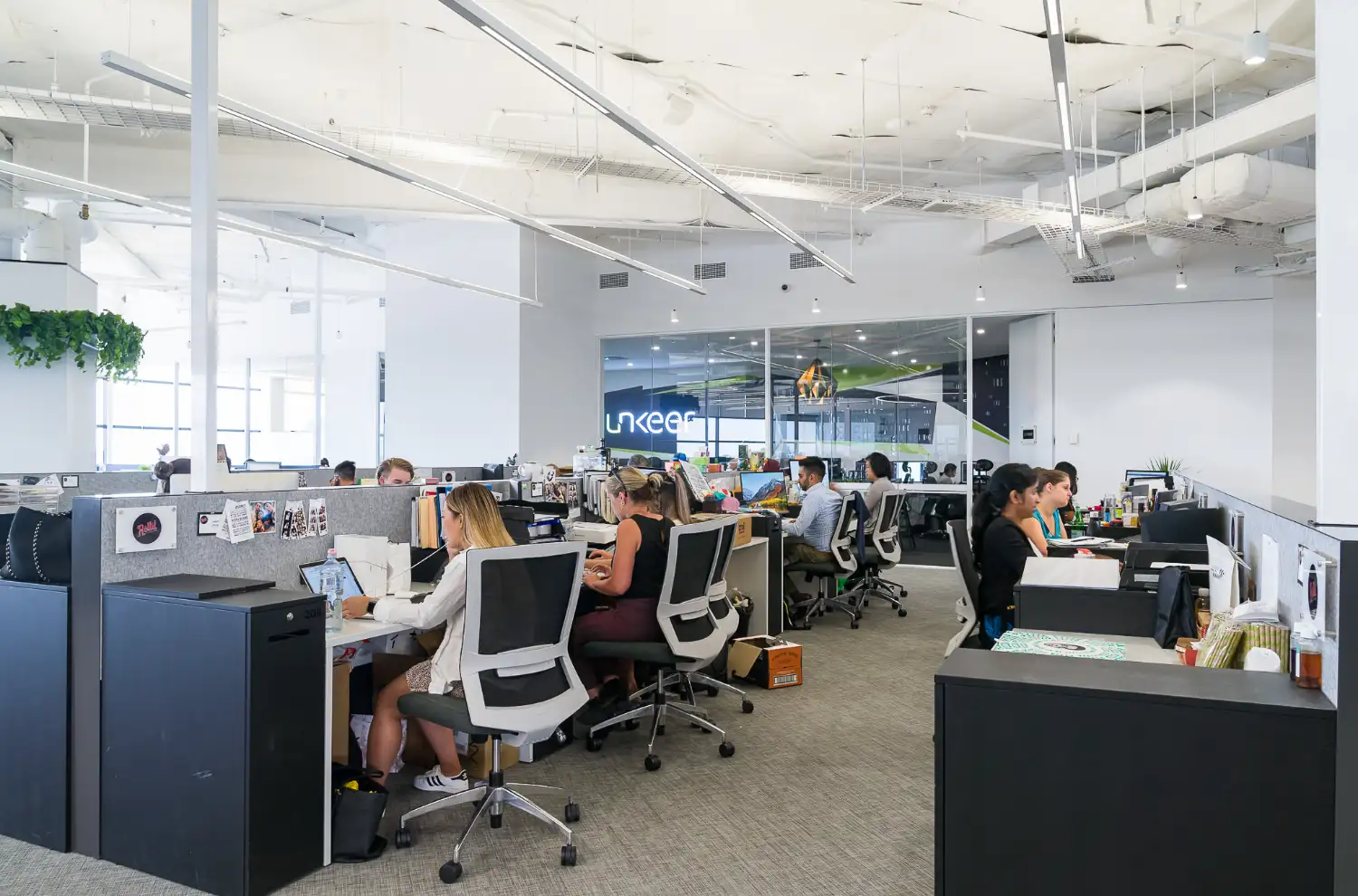 A collaborative environment with a thriving community. But is a Shared Office Space right for you and your team?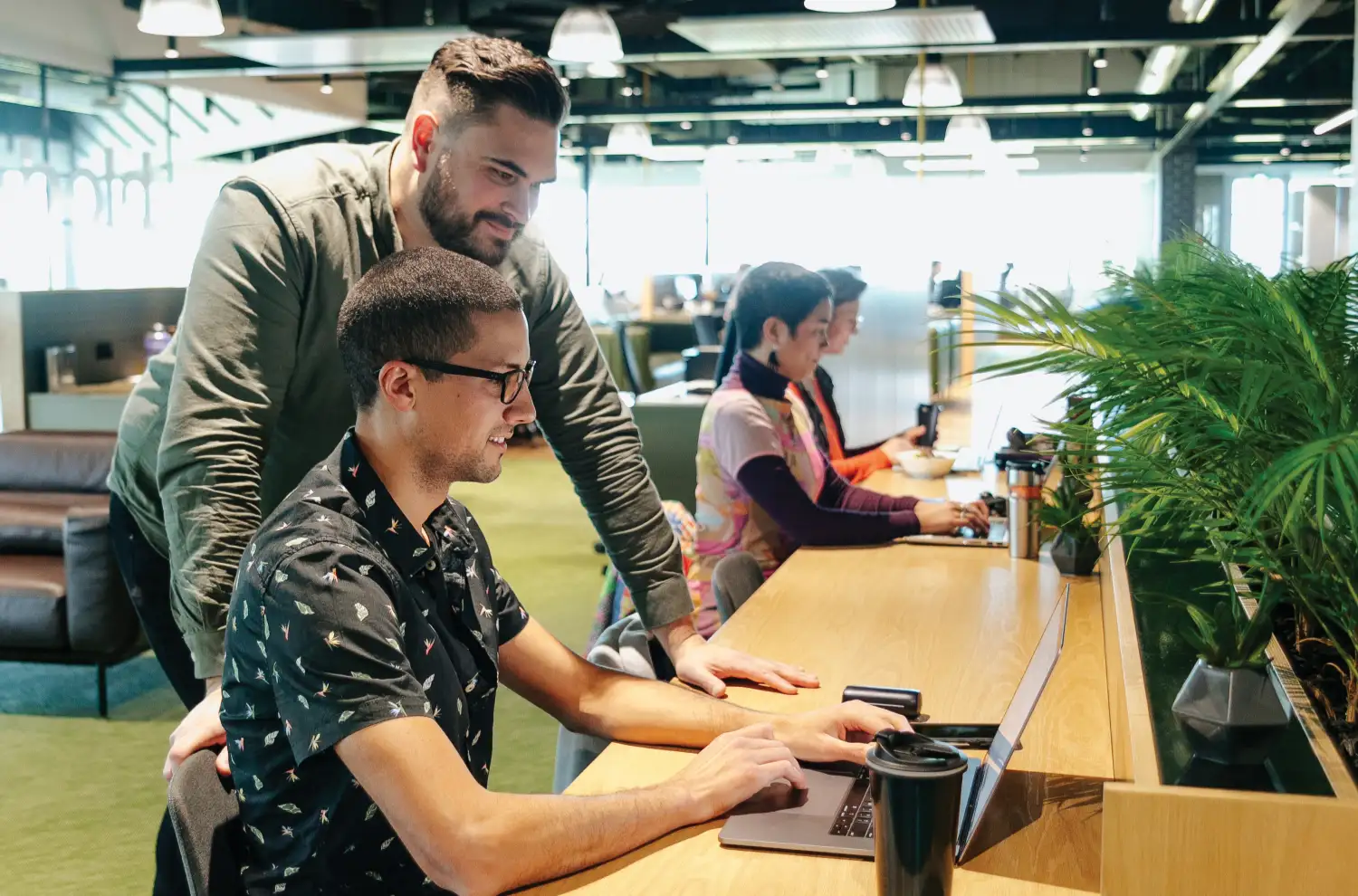 Tired of working out of your local cafe? Then Hot-Desking maybe be the right option for you.