A surging demand for flexible and coworking office space in Melbourne's inner-eastern suburbs continues to fuel Waterman's rapid expansion across the city's premier shopping precincts.
Today, the leading suburban flexible workspace provider announces its latest opening at ISPT-owned Camberwell Place, located in one of Melbourne's most in-demand eastern suburbs.
"The area is home to a broad-spectrum population, from established and growing families to professionals, business owners and innovative startups, many of which are looking for more convenient and more sustainable workplace solutions.
"CBD workers and businesses from Boroondara and surrounding areas stand to benefit hugely from the new Waterman coworking centre, as it cuts more than 20 minutes off their daily public transport or vehicle commute to and from the city," Mr Waterman said.
Scheduled for an August 2023 opening, the 1,475 sqm site will have small and large office spaces, as well as coworking, meeting rooms and breakout areas. Located in Camberwell Place, with direct entry from Burke Rd, the Waterman workspace will be a moment's walk from amenities, public transport and connectivity to the Monash Freeway and Camberwell's thriving dining, shopping and entertainment precinct.
Today's announcement cements Waterman's position as Melbourne's leading provider of flexible workspaces in key shopping precincts and suburban growth areas. Camberwell Place builds on the company's four mature sites in the east – Chadstone, Narre Warren, Eastland and Caribbean Park – all of which are bordering on full capacity with occupancy rates growing to 95% in the last year.
Waterman's two most recent centres, in Richmond and Bundoora, are also filling rapidly, encouraging the company to expedite their pipeline of new centres in key growth and development areas.
"Much like our other centres, we know Camberwell Place is going to be hugely welcomed by busy working parents, professionals, small business owners and enterprise customers in the area," Mr Waterman said.
"Today's announcement is the latest instalment in our long pipeline of openings, as we seek to meet the demand for sustainable and flexible workplaces in Melbourne's suburbs."
Sam Curry, General Manager, Retail for ISPT, said the evolution of Camberwell Place demonstrates the company'sESG commitments and community-focused retail strategy.
"We're excited to be partnering with Waterman to reinvigorate the centre and breathe new life into the heart of Camberwell," Mr Curry said.
"This transformation from retail into flexible workspace will highlight and maximise some of the centre's greatest features, including its abundance of natural light and complementary surrounding retail. We look forward to enhancing our offering for local residents while supporting the growth of people and businesses in the local community."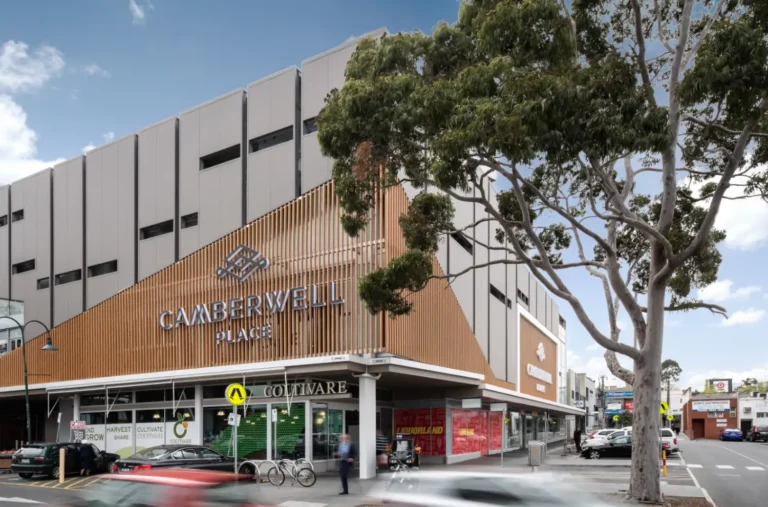 About Waterman
Waterman is a provider of premium flexible workspaces in Melbourne, Australia.
Waterman opened its first centre in July 2016 and to date provides flexible workspace across six locations, including the award-winning Caribbean Business Park in Scoresby, and Australia's biggest shopping centre, Chadstone.
Waterman's mission is to create healthy working environments that support the growth of business. To achieve this objective, the company focuses on building large functional spaces, creating collaborative communities and providing relevant support services to businesses of all sizes.
Media:
Tristan McLindon
Communications Manager, Waterman
E: tristan.mclindon@waterman.com.au
P: 0478 908 300