Although an exact figure is hard to obtain, the Australian Property Journal indicates that flexible spaces account for around 3% of all domestic leasing transitions. This humble figure is a sharp contrast to the prominence of flexible space adoption across international markets. In some regions such as North America, players like JLL have forecasted that as much as 30% of office space will be flexible by 2030. 
What is Flexible Workspace?
Flexible workspace refers to a shared office environment that allows businesses the freedom to work in a hybrid or adaptable manner. A typical flexible workspace will offer a range of private offices, bookable day offices, meeting and training rooms as well as coworking areas and all the kitchen facilities and amenities your team need to work comfortably and effectively.
So, what is driving this growth? Well, the lean operational model afforded by coworking space has always been a huge attraction for start-ups and smaller enterprise. Add to this the cataclysmic workplace shift experienced in recent times and what we have is a complete coworking resurgence. 
Indeed, the benefits of coworking spaces are quite compelling. Businesses opting for a coworking or flexible workspace can effectively get right into what they do best – running their businesses. But exactly how do coworking spaces drive business growth? Let's explore seven potential ways: 
1. Minimise capital expenditure
Setting up a fully equipped functional office takes not only time, but also a significant amount of money. The cost of acquiring, upgrading, supplying, and maintaining a business's physical assets are substantial.  
Coworking spaces flip this model on its head by providing what is needed to commence business instantaneously. From ergonomic seating to premium technology and plenty of amenities; the supplied infrastructure means that businesses can simply connect and get cracking.  
In many instances coworking spaces eliminate the need for capital expenditure altogether. Consequently, businesses are free to reinvest funds into delivering on growth strategy. Be it marketing, people, or product development – whatever is needed to support their growth. 
2. Reduce operating costs
After establishing a business, another key cost category is running it. This big-ticket item is inescapable. From administrative costs and payroll all the way through to outsourced services, each slowly drains cashflow. 
Coworking spaces help businesses by taking charge of operational reins. Indeed, many operational items are all-inclusive and covered as part of rent. From administration staff through to tech support and even cleaning, each of these areas are taken care of. Not only does this drastically reduce staffing and servicing costs; it also frees up one of a business's most precious resources – time! 
 3. Promote agility
The world of enterprise is all about survival of the fittest. Today, the use of flexible workspaces like coworking, have become an instrumental factor in strategic plans for growth. They effectively allow organisations to readily expand their physical footprint as their requirements change.  
Be it additional desks, project rooms, or managed offices for remote teams, all can be achieved in a time-efficient and financially viable manner. This swift adaptability underlines successful business growth. 
View inclusions of a coworking environment.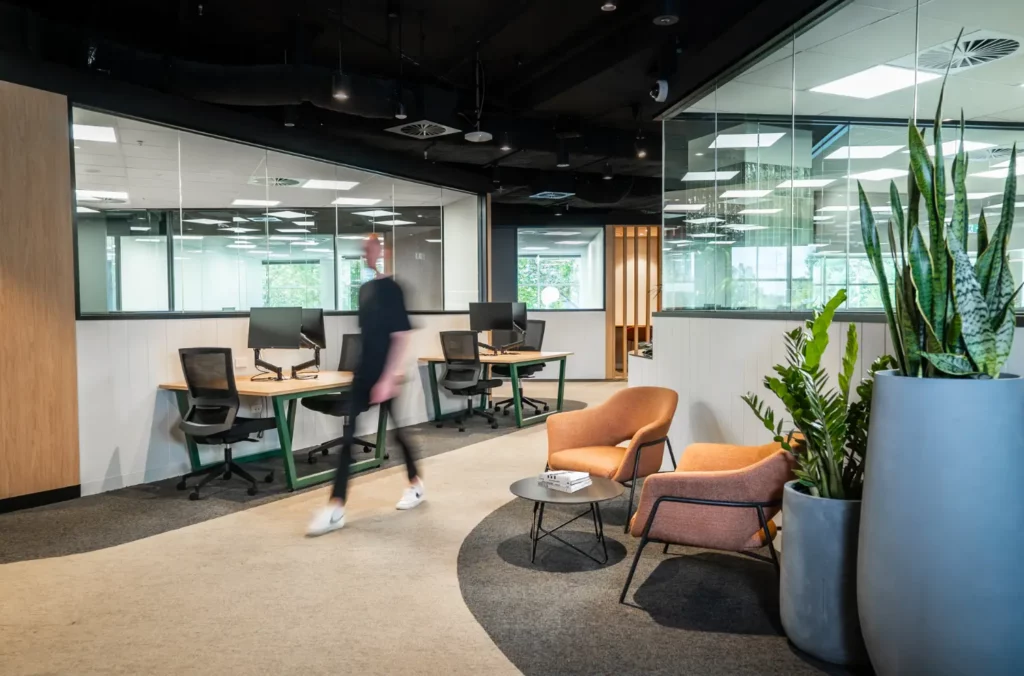 4. Bolster branding
A cornerstone of growth is of course branding. That is, the representation of an organisation in minds of clients, stakeholders, and the market. While razzle-dazzle offices are the norm for multinationals, they are far beyond the reach of other businesses.  
Here coworking spaces really come into their own. By providing a reputable physical location they enhance the image of a business and its associated professional confidence significantly. Moreover, the marketing opportunities presented simply by residing within a business community all work to bolster branding. 
5. Supercharge networking
Business owners are often so entrenched in the day-to-day that they rarely initiate the networking they so desperately need. Simply by collaborating with other like-minded professionals within a coworking space, networking occurs naturally.  
The best coworking spaces also harness their member communities and create platforms for active networking. Usually in the form of events or dedicated programs; each is a gateway to a new client, new service, or new business opportunity. Some co working spaces like Waterman Workspaces even incentivise member collaboration.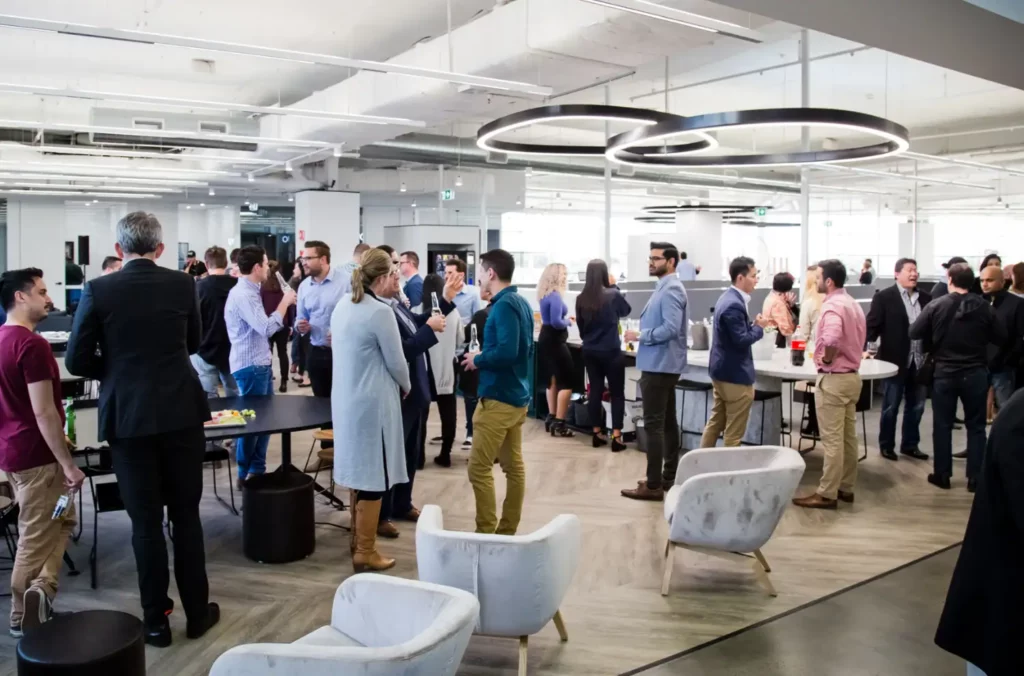 6. Attract talent
Co working spaces can solve one of the greatest challenges faced by growing businesses – attracting and retaining talent. They do this by providing a compelling work environment, one that is dynamic, flexible, and full of opportunities.  
Premium facilities, top notch technology, and seamless servicing all ladder up to this proposition. Equally, businesses can harness co working spaces to source contractors and services needed to translate growth plans into reality.  
7. Boost productivity
Today's coworking spaces have built a reputation as centres of productivity. In their piece 'Why people thrive in co working spaces', Harvard Business Review suggests that their well-designed environment and curated work experience minimise common distractions and lift productivity. 
What coworking spaces also offer is access to ideas, inspiration, and innovation. These communities unite experts from all facets of the business community. Interactions with these leaders encourages the cross-pollination of ideas which solve problems and spawn new business concepts. 
Co working spaces offer immense opportunities for exponential business growth. Delivering lean business solutions and countless benefits they nurture business investment, development, and innovation. By underpinning strategic plans for growth, coworking spaces allow businesses to thrive. 
Sources 
'Flex 2.0: an opportunity to reimagine workspace'

, Australian Property Journal

 
'Why people thrive in co working spaces'

, Harvard Business Review