Waterman today announced plans to open flexible workspaces in Victoria Street, Richmond and in Plenty Road, Bundoora. Both centres will be open by the end of this year, joining the company's existing four centres in Chadstone, Narre Warren, Scoresby, and Eastland Ringwood.
"The message from Melbourne's workforce is clear. They want the flexibility to work near home, not necessarily at home all the time,"

Neville Waterman, Founder of Waterman Workspaces
"We've seen a phenomenal rebound in revenue since the pandemic and an equally rapid growth in enquiries, with new businesses and industries embracing flexible workspace as more employees seek to lose the commute," said Mr Waterman
"Nearly all our customers live within 15 min drive of our suburban centres."
The Richmond space will be located at 678 Victoria Street, within the busy shopping precinct of Victoria Gardens. Once complete, the Waterman centre will house 34 workstations, 22 private offices, 3 meeting rooms, private reception, and kitchen.
The Bundoora centre will be located at the corner of Plenty Rd and Janefield Drive, as part of the popular Uni Hill Town Centre, the gateway to the thriving growth areas to the North. Once complete, the centre will house 23 workstations, 22 private offices, 4 meeting rooms, private reception and kitchen facilities.
Waterman Richmond has been designed by Clarke Hopkins Clarke and Waterman Bundoora by Studio Tate, with the fitout being carried out by Otto Construction Group to open late 2022.
"We've listened to our members who have expressed their desire for well maintained, professional workspaces offering convenience and good amenity, with the added opportunity of networking with like-minded businesses" said Peter Tainsh, Project Director for Waterman Workspaces.
"Richmond is one of Melbourne's most vibrant and desirable work and lifestyle locations. Where else do you find somewhere to work so close to the city, but not in the city, with access to plenty of parking, transport, food and shopping, and the natural surrounds of the Yarra River."
"The same can be said for the popular Uni Hill Town Centre in Bundoora – a thriving shopping and service hub for the rapidly growing Whittlesea community. Providing locals, the opportunity to work locally with flexibility will undoubtedly be a game changer for many," said Mr Tainsh.
This latest announcement represents the next step in Waterman's growth journey. The company aims to roll out at least 10 new centres in the next 2 years including Bundoora and Richmond to open in 2023.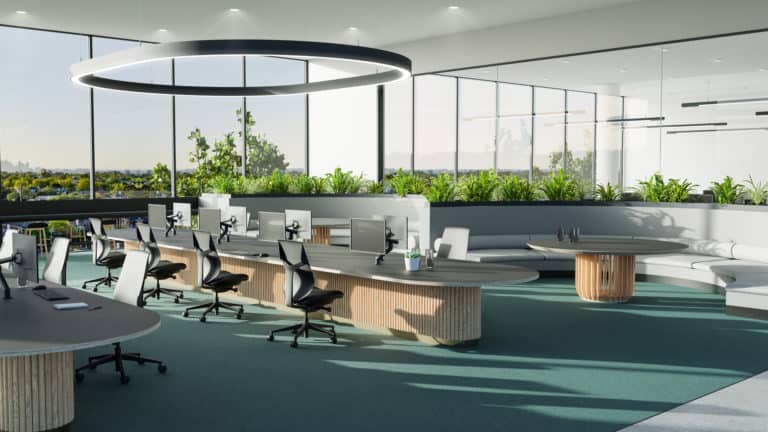 About Waterman
Waterman is a provider of premium flexible workspaces in Melbourne, Australia.
Waterman opened its first centre in July 2016 and to date provides flexible workspace across four locations, including the award-winning Caribbean Business Park in Scoresby, and Australia's biggest shopping centre, Chadstone.
Waterman's mission is to create healthy working environments that support the growth of business. To achieve this objective, the company focuses on building large functional spaces, creating collaborative communities and providing relevant support services to businesses of all sizes.
Media:
Tristan McLindon
Communications Manager, Waterman
E: tristan.mclindon@waterman.com.au
P: 0478 908 300