What is 'Return to office hesitancy' and how can businesses overcome it?
Gone are the days when Friday night work drinks or the company PlayStation were drawcards for what employees wanted from being in the office. Flexibility in remote and workplace arrangements is now one of the highest priorities businesses need to consider in attracting and retaining talent. 
The pandemic has shown us possibilities beyond the standard four walls of a cubicle. Employees no longer believe that it's essential for them to be tied to a desk for eight hours a day to achieve success in their careers. 
Thanks to innovations in technology, large companies and small businesses were able to shift operations online when necessary, and it didn't take long for employees to get used to working from home.
Two years later, and some companies are now looking to return to "traditional operation" but  employees want the best of both worlds. Having flexibility in work arrangements is important enough that workers will consider changing jobs if their employers are rigid about returning to the standard nine-to-five.
It's an understandable clash. Employees know working from their living room has its benefits but at the same time, a dedicated space for office work outside the home is the best for mental health and socialisation to avoid burnout and isolation. 
Another reason for hesitation around returning to the office is that employees are more aware of the costs of commuting long distances to and from the office and the benefits of working remotely (e.g., increased productivity and more time with family).
While you might find some of your team are reluctant to return to work, you don't have to lose your workforce. It's crucial that businesses meet employees halfway to inspire a return to the office and remove their hesitation.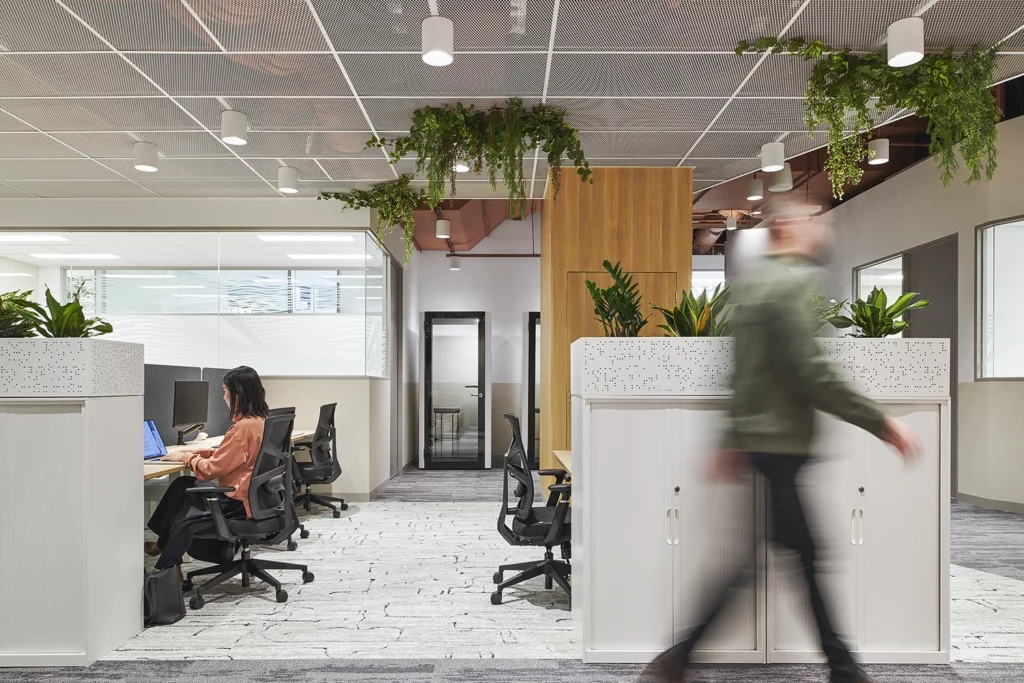 Why you need to address return to office hesitancy
Flexible working arrangements could decide whether a valued employee stays on your team or seeks other opportunities. Working from home gives employees time with family, and the chance to arrange their schedule to include a morning workout or a lunchtime walk in a local park. 
Coming back to the office has significant benefits for employees, chief of which is face to face interaction with workmates, senior staff and managers. Online work options haven't perfected how to build rapport, establish connections and be with colleagues. Something tends to get lost when the entire team is interacting primarily online.
Offering a gradual return to office option for your employees shows you are willing to work with them to meet their needs and understand their concerns. Depending on everyone's situation, you might like to start out with an offer to work from home 3-4 days or 1-2 days a week. 
You need to have an ongoing conversation with your team and agree on an arrangement that works for everyone. 
3 ways to overcome return to office hesitancy
Rather than a hard-line approach and being a stickler for rigid rules, make this about staff well being and their overall support by leading with the key benefits of working together in one location. If you are still sensing some hesitation within your team, consider these ways to meet them halfway.
Offer a more convenient office location
There's growing opinion that travelling to the office is a waste of time and money. When you factor commutes that can be in excess of an hour each way, you'll need to make a pretty good argument that the office experience is more valuable than the trouble of travel. 
According to a recent Beyond Bank study, one in four Australians are struggling with rising living costs, especially for fuel, so less travel means increased savings.
Finding office locations that are more convenient for your staff to get to is a lot easier than having to recruit and train a large section of your lost team. You don't need to take out a new lease on a new office building, you can rent the space you need as needed for a fraction of the cost with coworking spaces.
A more casual hire space allows you to consider moving your office closer to the suburbs where the majority of your employees reside or splitting your office across two locations. Having a few members of the team report on-site some days and other members on alternate schedules can impact the level of in-person engagement.
Flexible workspaces in the suburbs are the way of the future. With the right approach, you get access to parking, state of the art facilities and shorter commutes all for less than you are paying on your long-term commercial lease.
Suburban coworking spaces give large and small teams, freelancers and independent professionals the perks of working in an office without maxing out their energy trying to get to and from an inconveniently located office.  


If your current office layout feels restrictive it may be further discouraging workers. Assigned seating, small cubicles and a lack of collaboration spaces keep your team isolated, preventing them from receiving the social support and professional participation that would otherwise inspire them to leave their living room.
A better and more flexible organisational strategy is known as "hoteling". In this scenario, employees can choose to sit anywhere so that each workstation can be utilised by a new team member every day. This leads the way to creativity, flexibility, brainstorming as well as encouraging employees to update each other on project progress and build rapport without feeling caged in. 
Setting up your workspace for hoteling takes up less space and accommodates varying schedules, especially for team members who want to come into the office on an irregular or as-needed basis.
You're bound to wish you stayed at home the moment you walk in and see you're the only one reporting on-site that day. Nothing is more discouraging than making the effort to put on "real clothes", make your way to work and arrive at a well-designed but vacant office. 
Designating in-person days is crucial. Your team has proven they can work remotely in the past two years, but it's not an effective solution to keep in place permanently. Now is the time for you to provide the smoother coordination and interaction of in-office presence alongside work from home options. It's going to help both with your ongoing project success as well as your team's relationship-building, problem-solving and stress management.
You have seen your office introverts thriving at working from home as they derive energy from being alone which can sometimes clash with a busy social office. 
No matter the percentage of introverts you have on your team, we all need some level of communication and collaboration in the right setup and even though they might not outwardly agree, more reserved personalities need face-to-face teamwork to enhance their perspective, build social confidence and create better customer relationships. 
Rather than stick to a traditional office layout of isolated cubicles and spartan interiors where your team can feel like a faceless cog in the machine, show them how important their contribution is and how much their presence matters by opening up your office spaces and letting them connect. 
Everyone can benefit from being in the same space and sharing the load. Communities come together in coworking spaces and give people options and control over how they do their job best. Every day may be different where they choose to socialise, work alone in a quiet space, or join more communal spaces to collaborate with others if they face a challenging project.  
Employers are expecting varying levels of return to office hesitancy from staff, but with patience and flexibility, you can find working solutions that fit with your team's needs, provided you keep the conversations going to understand what these needs are.
When you create office arrangements that are flexible enough, you get a win-win situation for everyone, ensure your team's wellbeing and show a commitment to their welfare. When staff feel valued and supported they are likely to remain with your company for the long term and grow with your business.
Solutions that work for your company may not look like the traditional office spaces you're used to, but it's time to consider if the decades-old concept is able to effectively fit with the modern world. If you can't easily adapt to your current space, it could be that a flexible coworking space can offer what you need for openness and collaboration.  
A coworking space that is conveniently located, offers flexibility for any team size and offers private spaces as well as social hubs, entices your team to leave their living room and come to work.
To learn more about just how effective and rewarding coworking spaces can be, book a tour of Waterman and get your team working in an inspiring office space now.  
See what over 2,000 businesses regularly using Waterman Workspaces have to say
of customers say their level of productivity has either been maintained or increased
of customers say their team culture has been supported and improved
of customers feel more motivated being connected to like-minded professionals
of customers say that their office commute is better off being at Waterman