The growth of coworking has hit the shores of Australia with a 'bang'.
During the past 5 years coworking has morphed from a stale old building filled with IT freelancers and start-ups to a thriving community with everyone from 'home-business mums' to multinational corporations.
In the United States, corporate giants from all industries have flocked to shared spaces. The likes of HSBC, Microsoft, GE, Dell, Salesforce and Deutsche Bank (CNBC) have all joined the coworking revolution.
Closer to home, big banks ANZ and Bendigo Bank have set up satellite offices mixing with the likes of OBrien Real Estate, Roll'd and Texas Instruments.
What is Coworking Space?
Coworking is broadly defined as when people from different businesses or professions assemble under the same office space or working environment — who are typically self-employed or working for other employers — and congregate in a communal setting with access to shared amenities and resources that they might not otherwise have at home or a commercial office space.
Why have these large companies moved away from the traditional corporate office space?
Coworking is Clever – Whether you're a bank or a food franchise, you are bound to discover clients just through networking at the water cooler.
Creative Coworking – Surrounding your employees with passionate entrepreneurs and start-up companies can foster a fantastic opportunity to collaborate and give rise to innovative ideas and concepts. Fresh perspectives can clear out the cob-webs of large bureaucratic organisations.
Coworking is Flexible to Changes – As a large organisation, do you worry about the next GFC? Before you make the investment to employ full-time employees to run a business function, why wouldn't you outsource the function first to ensure that it fits your organisation? You are bound to find a business to outsource to while operating in a coworking space.
Coworking is Cost-Effective – Reduce your fixed operating expenses with a serviced coworking space. Service fees are reduced as essential facilities such as kitchens, bathrooms, electricity and water are communal. Sharing the cost over a larger number of people will reduce your overhead costs. Simply enquire with your coworking space about their cost comparisons when considering the difference between commercial office space and coworking.
Coworking is Collaborative – Do you ever come up against a sticky situation or technical problem that no one in your business knows how to overcome? If Google isn't giving you the answer, ask around in the office or speak to your community managers! Collaboration is key in these environments.
What about privacy?
Major objections such as privacy of sensitive information play a large part in the world of coworking spaces. Particularly for large corporations. Not a problem, that's what private office spaces are for!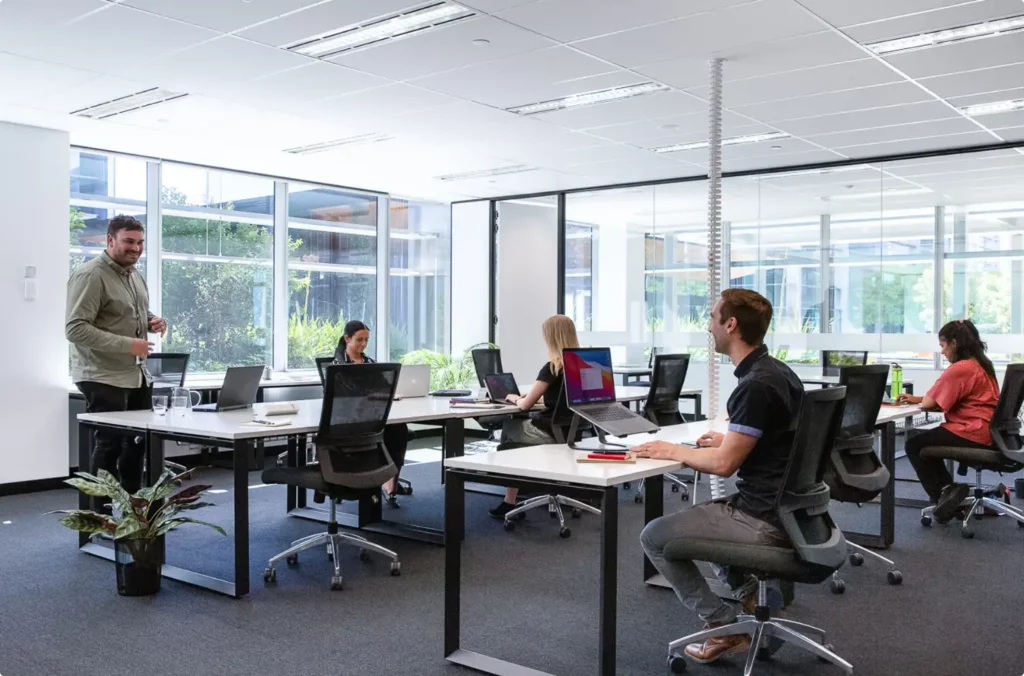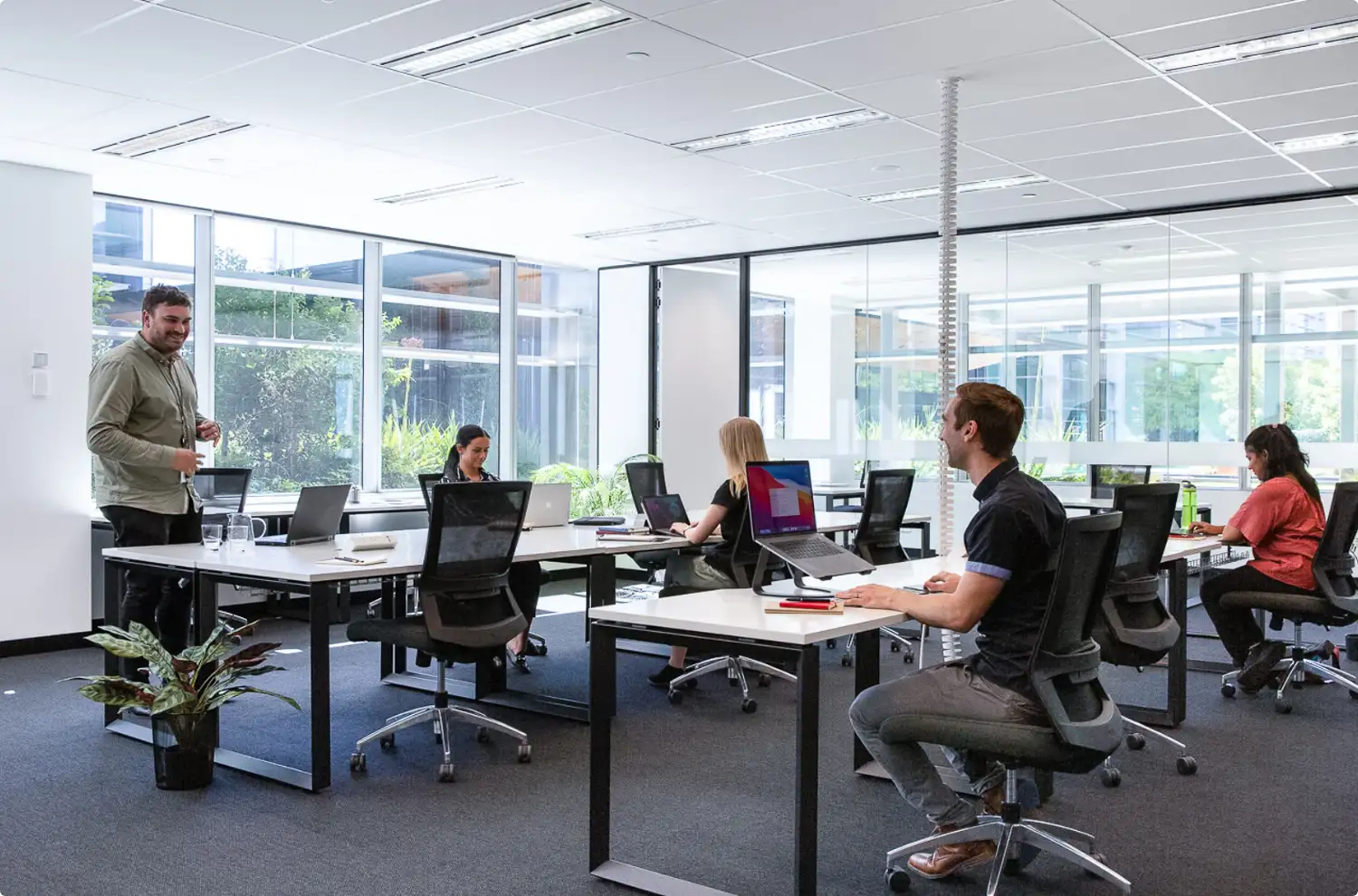 Private Office Spaces allows a business to house the sensitive information of their business behind locked doors, but with the flexibility to walk out of their office space into a shared coworking environment, can you really go wrong with this? Not really.
We have a large team and need a whole floor
"I have 30 employees, I'm going to need a whole floor".
How much room do your employees really take up, remove the need for:
Kitchen
Bathrooms
Meeting rooms and board rooms
What have you got left?
Desks?
Unless your employees are giants, you won't need a whole floor.
The growth of coworking has only just begun in Australia, there is a growing trend towards large and medium companies leaving their stuffy 4 walls to join an innovative coworking space.
Will your company be the next to join the revolution?