Melbourne-based flexible workspace outfit Waterman Workspaces has just secured its second shopping centre office hub and it's got plans for more growth.
The five-year-old company already has a business hub that offers coworking and flexible serviced office space at Chadstone Shopping Centre, the biggest in Australia, and it's now added a 3500 square metre spot in QIC Global Real Estate-owned Eastland shopping centre at Ringwood in Melbourne's east. Already anchor tenants from local and state government are lined up to lease the space.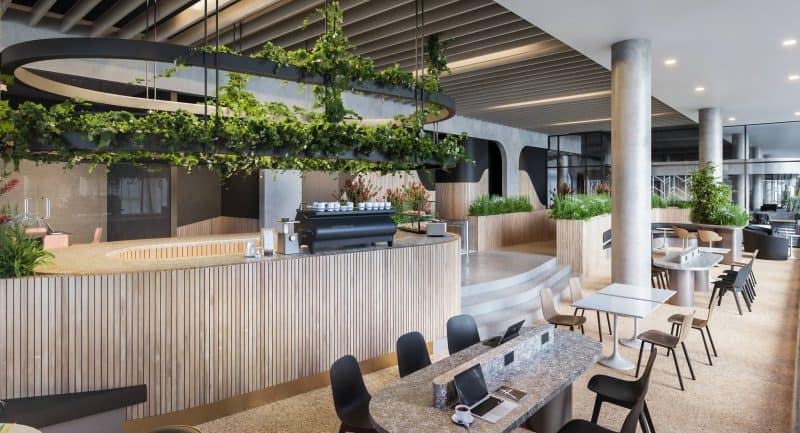 Even before the pandemic shook up workplace dynamics, the company's Chadstone office space was operating at 100 per cent occupancy. It's since dropped a little to 92 per cent but the company's business development manager Chris Jbeily expects the site to return to pre-Covid levels within the next month or so.
The company, which now employs around 30 staff, offers co-working for smaller companies and startups, with private offices in the Chadstone location starting from about $1300 a month. It also offers larger spaces for established companies with rents up to $20,000 a month, depending on the size.
Rents cover all outgoings such as electricity bills and Internet, which Jbeily says are quite affordable because they are shared between other occupants.
The company also has business centres in two other south west Melbourne locations at Narre Warren and Scoresby but Jbeily says shopping centre locations will be the crux of the company's business model going forward.
He told The Fifth Estate that his business is one of "surprisingly" few looking to cater to an emerging model of distributed workspaces that was accelerated by the pandemic.
Even before the pandemic, businesses were toying with a hub-and-spoke workspace model where reduced footprint central offices are supplemented with distributed officers closer to where employees live.
The model aims at cutting stressful commute times for people living in the ever-expanding fringes of cities like Melbourne by providing a convenient and productive spot to work nearby. People will also continue to work from home, but they will also need office space to meet their colleagues and clients, Jbeily says.
In recent times, he says demand and inquiry has moved from small businesses to larger ones looking for extra office space outside the city centre.
These businesses are finding shopping centres are ideal: they are easily accessible, close to shops, food and other amenities and many of them have empty retail space to fill.
And it's a good fit: these assets were already struggling before the pandemic as more consumers took their shopping habits online. Covid accelerated this trend, with many retailers opting to close many brick and mortar stores, Jbeily says.
As the trend accelerates, it's likely offices will be part of the permanent mix for a diverse shopping centre model. Jbeily says some owners are now looking to include hotels and accommodation as well.
QIC Global Real Estate's director of Australian investment management, Daryl Stubbings, says that the partnership with Waterman Workspaces was a key step in the company's vision to create a "thriving metropolitan business district for Melbourne's east".
"At a time when mobile-enabled work and neighbourhood retail figure so highly in the national conversation, we are proud to add flexible workspace solutions of the highest calibre to the celebrated retail, hospitality and wellness offering at Eastland," he says.
Shopping centres work for office adaptions, but they need to offer green amenity as well
Jbeily says a large retail space that might have housed a Kmart or a Myer is ideal as the big spaces offer flexibility for changing fitout needs.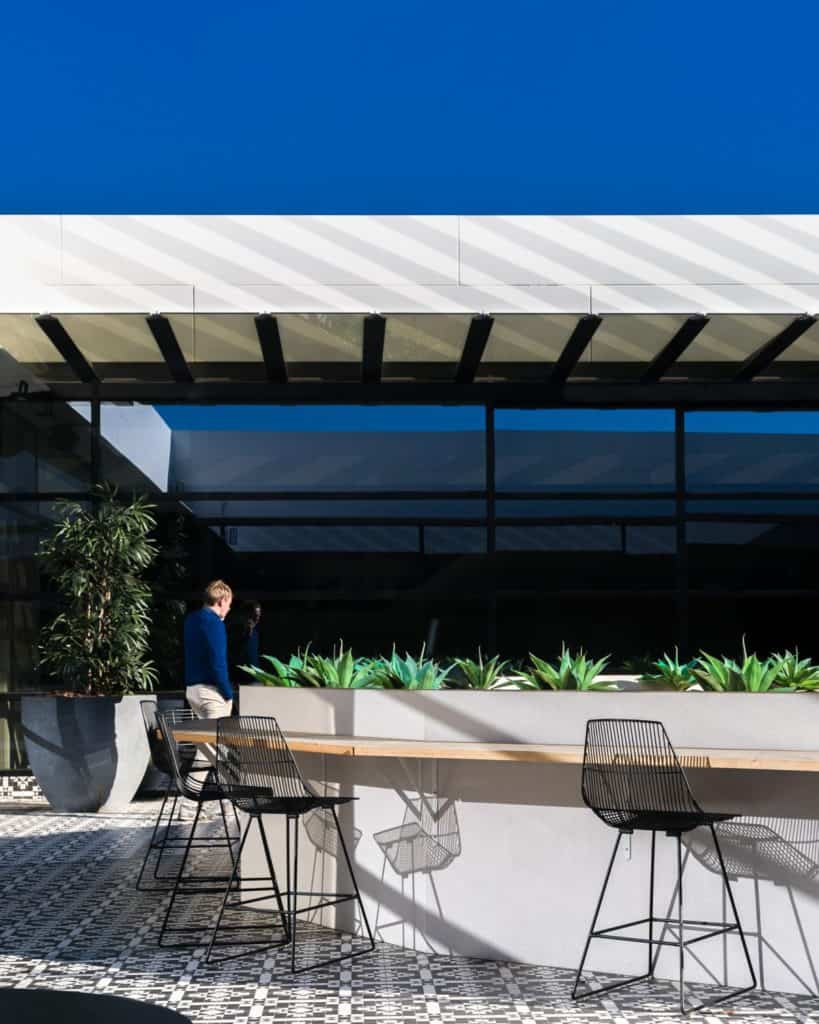 Shopping centres might have food courts and fashion outlets but they don't always have ample green space for workers, and this is important in choosing locations, Jbeily says. Oher attractions include proximity to public transport, gyms and cycling tracks. [So too the availability of free or low cost parking, which may be something to watch].
Among the attractions Waterman offers is morning fitness and Pilates classes and end-of-trip facilities.